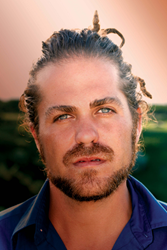 Fairfield, CT (PRWEB) March 19, 2015
Fairfield Theatre Company continues to bring the best music of yesterday and today to its audiences and will continue the tradition by welcoming back Citizen Cope to the Klein Auditorium at 8 p.m. on Thursday, April 2 for a special intimate solo performance.
Citizen Cope's roots are complex with musical cues drawing from legends like Bill Withers, Neil Young, John Lee Hooker, Van Morrison, Willie Nelson and Al Green. Yet, listening to Cope, audiences may hear none of these influences at all, but rather hear and feel a man who is expressing stories which haunt his very heart.
As a child of the 1970s, Cope's life journey is as singular as his art. As a college student, Cope found himself fooling around with a primitive four-track setup. As the turntables intrigued him and the sounds of hip-hop inspired invention, Cope got lost in his self-designed lab, cooking up beats and motifs that would later help shape the songs which audiences know of today.
With a sound that is rich in southern rural, heartbreaking romantic, big sky lonely, and concrete urban, Cope's voice and songs are known to cut to the core of even the strongest of individuals. Having produced five albums of depth and distinction during the past nine years, Cope is always searching to create a sound that paints the auditory American landscape.
Join the Fairfield Theatre Company as they present this exceptional performer at Bridgeport's Klein Auditorium, as he performs another special intimate solo acoustic performance that will feature songs from his 2012 release "One Lovely Day" and his other classic hits. With Cope's deep "sandpaper voice" and his rich slow blues, audiences will feel as though they are floating down a river of melodies on a brisk summer or autumn day.
Citizen Cope
Date: Thursday, April 2
Doors: 7 p.m.
Show: 7:30 p.m.
Venue: The Klein Auditorium, 910 Fairfield Ave. Bridgeport CT 06604
Tickets: $36 - $56 / VIP Package $150 Per Ticket Advance Member Discount: $5 - $10
Buy tickets: Box Office: 203.259.1036 or buy online: http://www.fairfieldtheatre.org
About the company:
Fairfield Theatre Company is a highly-acclaimed non-profit performing arts organization located in the heart of downtown Fairfield, Connecticut. FTC presents nearly 250 performances and concerts each year featuring outstanding national talent on FTC's StageOne in Fairfield, The Klein Auditorium in Bridgeport, and the Norwalk Concert Hall in Norwalk. FTC's intimate 200-seat StageOne concert venue is widely recognized as being one of the best places to see a live performance in the region. FTC is dedicated to providing the highest-quality arts, live entertainment and educational experiences to the communities it serves.