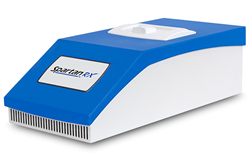 Canon is excited to make this investment in Spartan Bioscience and I am also honored to join the Board of Directors. -Seymour Liebman, Executive Vice President of Canon U.S.A., Inc.
Ottawa, Ontario (PRWEB) March 18, 2015
Spartan Bioscience Inc. today announced that it has received a strategic investment from Canon U.S.A., Inc., a leader in digital imaging solutions. As part of the investment, Seymour Liebman will be joining Spartan's Board of Directors. Mr. Liebman is executive vice president, chief administrative officer and general counsel of Canon U.S.A., Inc., senior executive officer of Canon Inc., vice chairman of Canon Solutions America, Inc. and is a member of the Board of Directors of Canon BioMedical, Inc., a recently established wholly-owned subsidiary of Canon U.S.A., Inc.
In addition to the strategic investment, Canon BioMedical and Spartan Bioscience plan to explore areas to work together on the development of future diagnostic products.
"We are delighted to welcome Canon U.S.A. as a strategic investor in Spartan Bioscience," said Paul Lem, M.D., CEO of Spartan Bioscience. "Spartan is forging new markets for rapid genetic testing, and we are excited to accelerate our progress with this investment."
"Canon is excited to make this investment in Spartan Bioscience and I am also honored to join the Board of Directors," said Liebman. "With the recent establishment of Canon BioMedical, it is a natural fit for us to explore areas with Spartan to uncover new diagnostic testing methods that can help benefit the health of future generations."
About Spartan Bioscience Inc.
Spartan Bioscience Inc. is the leader in on-demand DNA testing.(1) Spartan is bringing complete sample-to-result DNA testing systems to medicine. Spartan's technology fully integrates DNA collection, extraction, and analysis, with an intuitive interface that is easy to operate. For the first time, healthcare providers and their patients can get DNA results on demand. For more information, please visit our website at: http://www.spartanbio.com.
About Canon BioMedical, Inc.
Canon BioMedical, Inc. is focused on empowering the biomedical research and healthcare communities by developing, manufacturing and marketing innovative technologies and solutions. The technologies and solutions developed will help enable clinicians and scientists to improve our health and advance science. Canon BioMedical will continue to pursue innovative solutions in line with Canon's Kyosei philosophy through the use of existing and emerging Canon technology, as well as strategic partnerships.
About Canon U.S.A., Inc.
Canon U.S.A., Inc., is a leading provider of consumer, business-to-business, and industrial digital imaging solutions to the United States and to Latin America and the Caribbean (excluding Mexico) markets. With approximately $31 billion in global revenue, its parent company, Canon Inc. (NYSE:CAJ), ranked third overall in U.S. patents granted in 2014† and is one of Fortune Magazine's World's Most Admired Companies in 2015. In 2014, Canon U.S.A. received the PCMag.com Readers' Choice Award for Service and Reliability in the digital camera and printer categories for the 11th consecutive year. Canon U.S.A. is committed to the highest level of customer satisfaction and loyalty, providing 100 percent U.S.-based consumer service and support for all of the products it distributes. Canon U.S.A. is dedicated to its Kyosei philosophy of social and environmental responsibility. In 2014, the Canon Americas Headquarters secured LEED® Gold certification, a recognition for the design, construction, operations and maintenance of high-performance green buildings. To keep apprised of the latest news from Canon U.S.A., sign up for the Company's RSS news feed by visiting http://www.usa.canon.com/rss and follow us on Twitter @CanonUSA.
1. Roberts JD et al. (2012). Lancet. 379:1705–11.
† Based on weekly patent counts issued by United States Patent and Trademark Office.
All referenced product names, and other marks, are trademarks of their respective owners.