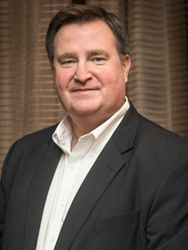 Houston, Texas (PRWEB) March 16, 2015
StollerUSA has named Jeff Middleton as its new general sales manager and director of sales for the eastern United States.
"Jeff brings to our company extensive experience in sales management and marketing which will be a great value to all of our sales team members in building a sustainable and growing company for the future," says Jerry Stoller, CEO and president of StollerUSA.
"I am excited about the opportunity to be a part of StollerUSA, says Middleton. "The emerging technology discoveries of managing the flow of energy in a seed and plant, along with being able to access it, direct it and protect it is changing the way growers farm. Having devoted my life and career to helping producers increase yields, I wanted to be a part of this emerging technology that provides farmers with the opportunity to farm different to increase plant performance."
Prior to joining StollerUSA, Middleton was with Case IH Agriculture and CNH Industrial in sales and marketing of agricultural production equipment in northeastern United States, Ontario, Quebec and other Canadian maritime provinces. He has experience and expertise in agricultural sales and marketing with strategic sales process, implementation skills for revenue, market share and product volume growth. Middleton operated his own sales and marketing consulting company and has served as the managing partner of an independently owned regional seed company. He has served in sales and marketing positions for more than 15 years with DuPont Pioneer, formerly Pioneer Hi-Bred International, Inc.
Middleton received his bachelor's of science in agribusiness from Delaware Valley College of Science and Agriculture in Doylestown, Pennsylvania.
About Stoller Group
Headquartered in Houston, Texas, for more than 45 years, Stoller USA is dedicated to helping producers enhance yields by maximizing genetic expression. Only Stoller products contain Stoller's proprietary technology that is proven to ensure optimum plant growth by maintaining appropriate hormone balance and activity. In combination with proper nutrition and good farming practices, the result is enhanced marketable yield, significant return on investment and improved stress tolerance. Validated by universities nationwide, Stoller's unique formulations outperform traditional products and result in healthier, more productive crops that are better able to achieve their full genetic potential.