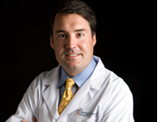 Delafield, Wisconsin (PRWEB) March 18, 2015
Dr. Andrew Campbell, one of most respected facial plastic and reconstructive surgeons in Wisconsin, has announced the opening of the Quintessa Aesthetic Center location in Delafield. This marks Quintessa's third location and Delafield's opening will be celebrated on Thursday, March 26 with a grand opening event.
The new Delafield office is conveniently located at W307 N1497 Golf Road in Suite 200. It will compliment Quintessa Aesthetic Center's existing locations in Mequon and Sheboygan.
The event will be held from noon until 7:00 p.m., commencing with a ribbon cutting ceremony with local dignitaries. Hors d'oeuvres and refreshments will also be served.
Guests attending the grand opening celebration will also have the opportunity to participate in raffles to win prizes valued at $8,000. The grand prizes include a facial rejuvenation with wrinkle fillers that are valued at $3,240, and one year of Botox treatments, which are valued at $2,376. The third grand prize consists of one full year of Quintessa Aesthetic Skincare products and a complimentary consultation with an aesthetician, valued at $600.
Other raffle prizes include one full face Broadband Light treatment worth $440, and one Botox treatment, which is valued at $594. A chemical peel package worth $512, and a Clarisonic Mia2 worth $149 will also be included.
RSVP by March 19 to (262) 303-4876 and receive a swag bag at the event.
Dr. Campbell and staff are looking forward to building relationships with patients in Lake Country. The new Delafield location will provide patients with same excellence they have come to know from Quintessa Aesthetic Center. The goal of the center is to help patients feel more confident and look their very best. The new office will offer medical facials and medical grade skincare products, Botox, wrinkle fillers, laser treatments, and office/surgical procedures.
Learn more about Quintessa Aesthetic Center and Dr. Campbell by visiting http://www.myquintessa.com.
Quintessa Aesthetic Center
W307 N1497 Golf Road Suite 200
262.303.4876
Delafield, WI 53018