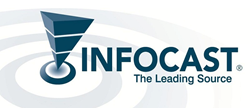 The primary business hub for distributed solar development, finance and investment on the East Coast.
Los Angeles, CA (PRWEB) March 16, 2015
Infocast, the leading business intelligence and networking events producer in the solar industry, is pleased to provide you with this year's Distributed Solar East brochure.
Distributed Solar East 2015, scheduled May 12-14, 2015 in Washington DC, will explore how to move the distributed solar sector forward in the East. The Summit has developed into a major networking event for the entire distributed solar community—where people connect, build relationships and get valuable new insights into the distributed solar markets in the East and strategies for financing distributed solar projects.
Click here to download the brochure: http://www.infocastinc.com/dsolar-east/brochure
This year's event features:

New Partnerships, New Markets, and New Business Models for Success in Distributed Solar
The Evolving Regulatory Framework for Distributed Solar: Virtual Net Metering, Net Metering and Community Solar
Utilities' Perspectives on Distributed Solar Integration
The Changing Incentives Landscape and the Latest SREC & CPACE Markets
Alternative Financing Vehicles for Distributed Solar
Attendees will have the opportunity to hear from and connect with solar project developers and integrators, investors, lenders, panel suppliers, utilities, regulators, contractors, installers and other industry players.
For more information, to register, or to join as a sponsor, visit the event website at infocastinc.com/dsolar-east or contact Infocast at 818-888-4444.
About Infocast
For over 25 years, Infocast has produced the highest quality events, tailored to the needs of the industries we serve. We intensively research the marketplace, pulling from an extensive network of experts to give you the information and connections to succeed.