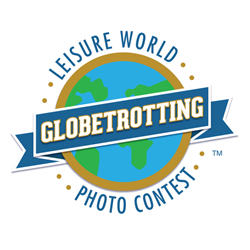 RRLH, Inc. will donate up to $500,000 of its net profits to charities benefitting seniors in the United States.
Newport Beach, CA (PRWEB) March 19, 2015
Leisure World® announced the debut of http://www.leisureworld.com, the official website of the Leisure World® brand. The new website features descriptions of the bi-coastal communities, listings of local events, engaging blogs, and a gallery of amazing photography taken by Leisure World® residents.
The Leisure World® website, truly the Destination for the Ageless Generation®, is not affiliated with the management of the residential communities. Information about the seven luxurious locations across the United States includes details about on-site amenities and the many activities available at each unique, active adult community. Locations include: Seal Beach, California; Walnut Creek, California; Laguna Woods, California; Mesa, Arizona; Silver Spring, Maryland; Lansdowne, Virginia; and Rossmoor, New Jersey.
The new website will also inspire travel and adventure through exciting contests and promotions. This spring and summer, special events will be held at selected Leisure World®, Laguna Woods, and Rossmoor properties to promote the upcoming Leisure World® Globetrotting Contest. Residents will have a chance to win an all-expense-paid trip for two to the Bellagio Hotel in Las Vegas, in addition to other cash prizes. Contest entry is free, and up to five photos can be submitted per person; each photo must include a world globe, of any size or type, to be eligible to win.
For those interested in "smart sizing" their residence, the website also features a convenient directory of Leisure World® Realty Specialists, a nationwide network of real estate professionals with expertise in Leisure World® real estate.
"Leisureworld.com is also proud to offer active-adults a way of "giving back" just by going on the website." said Heidi Cortese, CEO of RRLH, Inc, Owner of the Leisure World® Brand. "With the residents' support and active participation on the website, their traffic will generate an income stream through advertising. RRLH, Inc. will donate up to $500,000 of its net profits to charities benefitting seniors in the United States."
# # # # #
For more information, please contact: 1(844) LWORLD-5 or info@leisureworld.com
© RRLH, Inc. (2015). Leisure World®, Leisure World® with Globe logo, Globe with Birds logo, Ageless Generation®, and Ageless Adventures™ are trademarks or registered trademarks of RRLH, Inc. Any third party marks are the property of their respective owners.