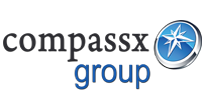 Irvine, CA (PRWEB) March 16, 2015
CompassX Managing Partner Kyle J. Heppenstall recently spoke about deploying improvements to the FDA's drug approval process which are getting a significant amount of attention. His presentation analyzed the recent improvements made by the FDA's Center for Drug Evaluation and Research (CDER) but also reveals that further improvements can be achieved. According to Heppenstall, "This doesn't mean the FDA can stop moving forward, a formal operational excellence study can produce significant return on investment for the FDA and the health of U.S. citizens."
Heppenstall reveals that in 2014 the FDA approved a record 41 new drugs and molecules, which was well above the decade average of 25 (source: FDA, January 2015, http://tinyurl.com/lk3oqrt). He next points to an April 2014 study released by the Manhattan Institute for Policy Research (MIPR) entitled "An FDA Report Card: Wide Variance in Performance Found Among Agency's Drug Review Divisions," (http://tinyurl.com/ktb4rfc). The MIPR study claims that additional FDA improvements could save the economy $4 trillion based upon increased life expectancies.
Heppenstall then offers a three-step solution for the FDA to increase their drug approval process.
First, he suggests gathering information and data in real-time and in the first-person, mainly through workshops and shadowing sessions. He does not believe that a study like the one performed from the "outside in" by the Manhattan Institute for Policy Research can simply be picked up by CDER and the recommendations followed.
Second, he says if the data gathering exercise above is performed correctly by an industry expert, CDER will be able to take immediate advantage, "by conducting a formal analysis with a seasoned industry expert, the outside expert can begin to not only inventory potential improvement areas but also simultaneously start recommending solutions—solutions that can start to bring immediate results to the agency and their customers," he said.
Finally, he does not agree with the recommendation of the Manhattan Institute for Policy Research to setup an advisory board that would independently report into U.S. Congress on CDER's progress. Heppenstall believes in staying lean. "I believe Advisory Boards should be setup with a specific objective and date to disband—lest that same group ultimately become another inefficiency point. Adding another layer that would independently report into Congress, as the Manhattan Institute recommends—is not a first step but rather a last resort used only when poor trends persist."
Heppenstall has 20 years of Life Science industry experience and is considered a foremost expert in helping companies achieve breakthrough results in Commercial, Post M&A Execution and Shared Service effectiveness. He has been featured in leading news outlets such as: CNBC, Investors Business Daily, and American Medical Association News. CompassX consults for industry leading Fortune 500 Health and Life Science companies.
-Quick Diagnostic Health Checkup -- Is Your Business Ready for 2015?--
1). Are you a leader in the Health and Life Science industry?
2). Do you support one of these capabilities? Developing New Products, Manufacturing & Delivering Products, Assuring Quality & Compliance, Generating Demand, Billing & Collecting?
3). Need to flawlessly execute an Operational Excellence project in the next 90 days?
4). Do you want breakthrough growth & efficiency results that generate 10-20x returns on investment?
5). Feel like your only choices are the "Big Box Consulting Firms" and want an alternative?
If you answered "Yes" to 3-out-of-5 questions, we should talk; call 949.387.9111 or email via website.
For more information visit the CompassX website at http://www.compassx.com.
Media only inquiries can be directed to Kyle J. Heppenstall via email.