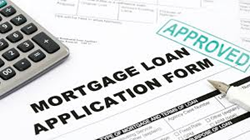 Cutting back on expensive weekend dinners or nights out to the movie theater can help a lot to save for a down payment.
Chicago, IL (PRWEB) March 14, 2015
Peoples Home Equity knows that purchasing a piece of real estate can be a exciting experience, but organizing one's finances for a down payment and applying for a home loan can be stressful.
The Following Are Tips on How to Organize Oneself to Obtain Home Loan Financing
Save Enough Monday for a Down Payment
The size of a down payment can vary from lender and loan type. Typically down payments range from just 3% down to the industry standard amount of 20%. Check with the desired lender and loan type for the typical down payment requirement. Once one has an idea of how much money they need to have for a down payment, a savings plan needs to be followed. Saving $150 a week, cutting out on expensive weekend dinners or movie theater trips can all help to save for a down payment.
Once a down payment has been saved, prospective loan applicants can estimate how much their monthly payment will be based on the loan amount they intend to borrow. Peoples Home Equity has an excellent "Monthly Payment Calculator" which produces a good estimated mortgage payment based on the set interest rate and loan amount.
Check Credit History
After one has saved a down payment, they are not free and clear to obtain a home loan. The credit score of a mortgage applicant matters a great deal to lenders like Peoples Home Equity. The difference between a good credit score and a bad one is the difference between a low interest rate, high interest rate, or denial of the loan. Before applying for a home loan, Peoples Home Equity strongly encourages prospective applicants to review their credit score to make sure there aren't any mistakes on the report. Historical missed payments which should have been dropped may still be on the report holding down the score. Sometimes credit agencies mistakenly think a secondary authorized user is liable for the balance on the primary credit card holder. This can severely hold down the credit score of the secondary authorized user. One can easily review their credit report and score at http://www.annualcreditreport.com. Typically, the agency will show the credit report for free, but for a small fee they will also include the credit score.
If in need of a mortgage, contact a Peoples Home Equity loan officer today at: 262-563-4026