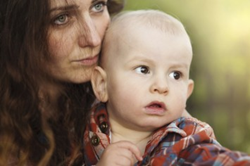 We want to help keep these families together during times when they need it the most. We want them to feel safe, comfortable and supported by other families that are going through similar situations
Little Rock, AK (PRWEB) March 16, 2015
With agencies in Arkansas, Dickinson Insurance Agency celebrates the beginning of a new charity campaign as part of its ongoing Community Program, now looking to raise enough funds to provide housing for families with ill children so they can stay close by their hospitalized child at little or no cost. In collaboration with The Ronald McDonald House, the agency announces that those with a heart for supporting the "Share-A-Night" program by the organization can now join the agency's efforts by contributing through the designated donations page at http://www.dickinsoninsuranceagency.com/Ronald-McDonald-House---Little-Rock_14_community_cause.
The Ronald McDonald House believes that the best prescription is the support of family. For decades, the Ronald McDonald House has been making children happier and healthier by keeping families together, giving them a place to rest and refresh. Being able to stay near the hospital allows the parents to better communicate with their child's medical team and keep up with complicated treatment plans. The families can also enjoy home-cooked meals, private rooms and playrooms for their kids.
Jason Dickinson, the agency's principal, who has helped touch the lives of many other kids in the communities where his agencies are inserted, attested, "We want to help keep these families together during times when they need it the most. We want them to feel safe, comfortable and supported by other families that are going through similar situations. The Ronald McDonald House is an amazing organization and we want to help them continue assisting people in need in the community!"
The agency has set a goal of $500, which will go towards the Share-A-Night Program so families aren't forced to sleep in hospital waiting rooms and eat out of vending machines. To achieve that goal, the agency's network of customers, business partners, friends, staff and family are being invited to actively participate by not only contributing financially, but also by helping spread the word to others.
Dickinson Insurance Agency continues to employ its own resources to ensure the success of their community program. The current campaign is being promoted through the agency's social media channels, email and text message communications, as well as through their monthly magazine, delivered to thousands of households in Arkansas. In fact, Our Hometown magazine reserves a full page to feature this worthy cause, including all of its details. The electronic Flipbook version of the current issue can be accessed here: http://www.dickinsoninsuranceagency.com/Our-Hometown-Magazine_39.
The donations page at http://www.dickinsoninsuranceagency.com/Ronald-McDonald-House---Little-Rock_14_community_cause will be kept active until the end of April, where donors can contribute. The agency will acknowledge in their monthly magazine all of those who donate to help with the Share-A-Night program.
Dickinson Insurance Agency will continue to work with individuals and nonprofits in the area to identify new worthy opportunities to support the community, every 60 days. Through the agency's website, any members of the community can also submit information on known families or persons who could use some help – http://www.dickinsoninsuranceagency.com/Submit-A-Community-Cause_54. Entries are diligently submitted for review, and the elected worthy causes are properly contacted by a representative of Dickinson's Community Program. More information regarding past and current campaigns supported by Dickinson Insurance Agency can be found at http://www.dickinsoninsuranceagency.com/community-cause.
About Dickinson Insurance and Financial Services
The Dickinson Team is proud to be part of a company that has been serving satisfied customers for over 70 years. They offer quality insurance that's affordable and provide easy access for clients to contact them in person, over the phone, or through their website—wherever and whenever clients need. Dickinson knows how important price and excellence in service are in building long-lasting relationships, and they make every effort to secure that loyalty by holding high standards, individually and as a team. To contact an expert at Dickinson Insurance and Financial Services, call (501) 221-3000.