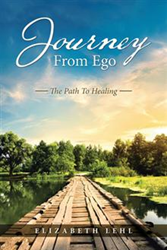 We must have the courage to live outside of the ego in order to put fear aside
PORTLAND, Ore. (PRWEB) March 16, 2015
How many times have you wanted to do something, only to be stopped by that little voice in your head telling you it will end in failure?
Elizabeth Lehl grew tired of letting that voice dictate her decisions. The voice, which she refers to as the ego, stirs up fear and doubt and prevents people from living to their full potential. Inspired and guided by angels, Lehl wrote "Journey From Ego" to assist others in the struggle to identify that voice and unlock their true power.
"Listening to our ego-voice keeps us small and fearful and judgmental," Lehl said. "If each of us becomes aware of that voice and its manipulations we can practice not being influenced by it and instead focus on self-compassion and caring for one another."
Lehl finds comfort in resisting the ego. By identifying and brushing aside the negative feelings before they can take hold, she has experienced greater calm and happiness, and hopes "Journey From Ego" will do the same for others.
"We must have the courage to live outside of the ego in order to put fear aside and to trust instead in the love and workings of God," Lehl said.
For more information, visit http://www.journey-from-ego.com.
Journey From Ego
By Elizabeth Lehl
ISBN: 978-1-4525-9773-7
Available in softcover, hardcover, e-book
Available on Amazon, Barnes & Noble and Balboa Press
About the author
Elizabeth Lehl lives in Vancouver, Washington, where she works as a pediatric Occupational Therapist. She considers herself a student in the practice of avoiding ego identification. More information can be found at http://www.elizabethlehl.com.
# # #
**FOR IMMEDIATE RELEASE**
For review copies or interview requests, contact:
Drew Tharp
317.602.7137
dtharp(at)bohlsengroup(dot)com