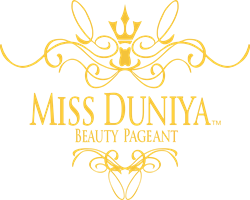 I Am Beautiful
Beverly Hills, CA (PRWEB) March 16, 2015
Miss Duniya has announced the appointment of Ash Gupta as Creative Director for Miss Duniya Beauty Pageant 2015. Miss Duniya's goal is to provide a platform for young women to achieve growth and development and will open avenues into various industries including but not limited to Entertainment and Modeling.
Ash Gupta is an internationally-known photographer, director and image-maker who has worked with top Hollywood and Bollywood stars including Jennifer Lawrence, Ben Affleck, Preity Zinta, Mallika Sherawat, Harman Baweja, Fred Durst to name a few.
Ash will conceptualize and photograph the Miss Duniya 2016 calendar. The shoot will take place over two days and feature over-the-top fashions in a forward-looking theme. The Calendar shoot will be hosted by actor Sid Mallya who will provide moment-by-moment updates and interviews with celebrity guests. As we know, the "Bad Man of Bollywood" Gulshan Grover and former Miss India Pooja Batra are already on the board of Miss Duniya Beauty Pageant.
The Miss Duniya 2016 Calendar will be unveiled at an extravagant Grand Finale of Miss Duniya Beauty Pageant in Las Vegas, Nevada, USA. The Calendar will be sent to a select group of international movers and shakers where it's sure to create a stir in fashion-art circles and bring attention to support for growth and development of young women globally.