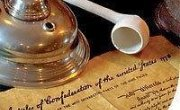 Eloquent Archives in the Eloquent Cloud is a far better deal than open source.
Vancouver, BC (PRWEB) March 17, 2015
Eloquent Systems Inc. has packaged its archives management software system, Eloquent Archives™, into a Starter Kit and made it available in the Eloquent Cloud for $300.00/month. Institutions upload the digital assets from one or two popular collections and have them professionally described for public viewing in less than 3 months. Stakeholders appreciate the very fast return on investment.
Users immediately start uploading digital content and describing their holdings. This happens during their first one-hour session of online coaching. They upload several digital objects – old photographs, scanned documents, streaming videos, flipbooks, large maps, and more. They are briefly described, showing the links from item to file, file to series, and finally to the top level (collection/fonds/record group). By the end of the hour they view their results just as the public will be doing when the collection is ready.
Project action plan:
1.Sign up for the program
2.Gather material from 1 or 2 interesting collections
3.Start building the database with the first coaching session
4.Upload remainder of collection with Help Desk support
5.Go public with a personalized interface
All users require is their browser and access to the digital assets. The database, including digital content, is secured in the Eloquent Cloud. The Starter Kit offers unlimited access by any number of users into the base component of the Eloquent Archives. It is easy to upgrade with additional modules and greater capacity at any time. The entire system is easily moved by FTP to another server if the software is purchased.
To sign up for the program or to get more information call 1-800-663-8172/100 or complete the online request.
About Eloquent Systems Inc.
Eloquent Systems Inc supports the Eloquent WebSuite which contains software for archives management, library management, museum collections management, and records management – EDRMS. It is based on WebGENCAT, the "database or things" for physical as well as digital asset management (DAM). This integration of applications creates an enterprise content management (ECM) solution where users have only "one place to look" for all resources. Digital assets are rendered with a common browser while the storage locations are available for physical items.
For more information contact Merv Richter, President at 1-800-663-8172/101.