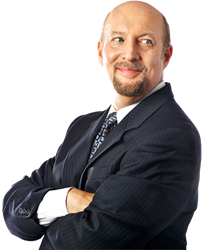 Queens, NY (PRWEB) March 16, 2015
Filing for divorce and going through the divorce process can have an impact on everything from a person's job and family to his or her personal finances. One important effect is the impact divorce can have on a person's credit score. A March 3, 2015 press release by Edmunds.com cited a study of 526 divorced adults that found that "31 percent suffered a credit score drop following the break-up of their marriage."
This study's results were a sobering example of how unprepared couples can be when they begin the divorce process. It prompted a response from Bruce Feinstein, Esq., a divorce and family law attorney in Queens, New York, about ways individuals can protect and raise their credit scores after a divorce.
In many cases, one spouse supplies the primary income or majority of income for a household. When a couple in this situation goes through a divorce, one spouse can be left at a serious financial disadvantage.
"I see clients whose spouse stops paying bills, or who are left without a major source of income. This may lead to a mortgage default or even foreclosure. It can also affect their ability to find a new home, get good interest rates on credit cards, or even find a new job," says Mr. Feinstein. "Oftentimes your credit score is the way companies judge your financial ability, particularly in a job with fiduciary responsibilities and a negative score can have serious consequences."
Mr. Feinstein adds that there are ways to protect a credit score when going through a divorce. One way to do so is to establish new credit. This can be done by closing joint accounts held with a spouse and opening new ones. Doing this will help a person's credit score start reflecting his or her personal financial activity and not the joint activity shared with a spouse. Closing accounts may have a temporary negative effect on a person's credit score, but re-establishing credit quickly and paying bills on time will bring it back up. Mr. Feinstein says, "Rebuilding credit after divorce is similar to rebuilding credit after bankruptcy; you should start by requesting your credit reports from the three major credit bureaus. This will help you see all the accounts held in your name, and which ones you should close or monitor."
Another step individuals can take during the divorce process is to organize personal finances and stay on top of payments. This is especially important for people who were not previously the primary supplier of income in the marriage. Organizing finances may include creating a list of all accounts and their amounts, from checking accounts and investments to IRA'S and debts owed. An individual may also want to contact credit card companies to inform them of the impending divorce and ask for a new credit card with his or her name on it as the sole cardholder.
This also brings up the importance of working with a divorce lawyer with experience in matrimonial law and domestic relations. A lawyer with this background can help issue a letter to credit card companies to have a person's name removed from joint accounts as an authorized user, or to close them. A family law attorney will know ways to protect a client's financial health during and after a divorce, especially if unexpected circumstances arise. If, for example, one spouse stops paying bills, the other spouse's lawyer can help to schedule an emergency hearing with a judge to order the continuation of payments during the pendency of the divorce action.
"Staying on top assets and debts, especially those that are shared, can help prevent late payments and harmful fees that will impact credit scores," says Mr. Feinstein.
The Law Offices of Bruce Feinstein has nearly two decades of experience in divorce law, helping clients and families resolve their issues and move forward with their lives. Visit Feinsteindivorcelaw,com for more information or call (718) 475-6039 to reach the New York office.