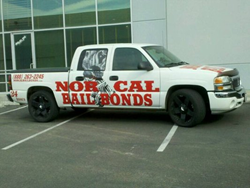 Eureka, Ca (PRWEB) March 18, 2015
Nor Cal Bail Bonds will be opening a new office in Eureka California, to better serve the Humboldt county area. With over 25 years of experience their family owned and operated business has been providing a helping hand to the Northern California area with exceptional service.
They understand that the process of bail can be a stressful or even scary experience, so they take the time ensure discretion and make everyone involved feel as comfortable as possible. Their mission will be to provide the same high level of service and care to the new Eureka location.
With a location just minutes away from the Humboldt County Superior Court and Sheriff's Department, their service will remain as fast and reliable as it has always been. Moreover Nor Cal Bail Bonds will be open 24 hours a day to answer any questions, concerns and maintain the highest level of service.
When someone is facing possible incarceration due to pending legal charges it is important to understand which steps are necessary to ease the process of posting bail. It is also important to understand what bail is.
Whenever someone is utilizing a bail bonds service they are practicing a constitutional right adopted through the Bill of Rights. The Eighth Amendment states that "Excessive bail shall not be required, nor excessive fines imposed, nor cruel and unusual punishments inflicted."
The act of posting bail is a civil contract involving a financial agreement that a defendant is a pending legal case will appear in court whenever he or she will appear in court when they are required to do so. This contract usually involves a close friend or family member who signs with the bail agency and their authorizing surety.
When the court determines a bail amount the defendant has the option of paying the full amount and then have the full amount returned to them once all they appear at all of their required court dates, or work with a bail agency to pay a portion of the bail amount. The bail agency charges a state regulated premium of 10% of the bail amount and by doing so they take liability for the remainder of the set bail. Depending on the circumstances of the bail the indemnitor may also be required to put up physical collateral as part of the bail bond contract.
If the defendant fails to appear at all of their required court dates and the court decided to forfeit the bond the signer would be responsible for any expenses from the bail agency along with the full amount of the bail. Since this process can be financially risky for the indemnitor it is important that they feel certain that the defendant will appear at each and every court date. Nor Cal Bail Bonds has proven over the years that their bail bond agents are very capable of successfully guiding this process for all parties involved.
As part of Nor Cal Bail Bonds dedication to the people they help, they will also provide courtesy pick up upon a defendants posted bond release. You can count on their trucks to be ready for you or a loved one.
Nor Cal Bail bond believes that along with good business practices it also important to give back to the community. They will continue to contribute to local charities in their new Humboldt County location and remain unyielding in the causes they contribute to and always support the troops.
When local businesses and the community work together it provides a prosperous union for everyone.