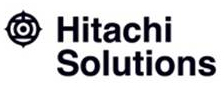 "This is a groundbreaking accelerator which enables organizations to implement Microsoft Dynamics AX at a fraction of the time and cost."
Irvine, California (PRWEB) March 17, 2015
Hitachi Solutions America, Ltd., a leading provider of global industry solutions based on Microsoft Dynamics AX and 2014 Microsoft Dynamics Global Partner of the Year, today announced the release of INSTANT//AX, a rapid cloud based deployment of Microsoft Dynamics AX.
"Hitachi Solutions believes that an industry-led approach is necessary for our long-term success," said Mike Gillis, president and chief operating officer, Hitachi Solutions America. "We are pleased that INSTANT//AX for Manufacturing will enable Hitachi Solutions to reach our ultimate goal of providing our customers with global turnkey industry solutions."
Based on one of the world's leading business applications, and hosted on Microsoft Azure Cloud, INSTANT//AX enables organizations to get up and running with a pre-configured and ready to use version of Microsoft Dynamics AX within weeks and at cost significantly lower than traditional implementations of Microsoft Dynamics AX.
Based on Hitachi Solutions' industry leading business processes, organizations can rapidly implement Microsoft Dynamics AX supported by industry best practices and processes. It is a solution that can be used throughout all businesses and across all industries. Benefits are delivered more quickly and in a cost-effective manner.
"This is a groundbreaking accelerator which enables organizations to implement Microsoft Dynamics AX at a fraction of the time and cost," said Hal Howard, chief technology advisor, Hitachi Solutions America.
Hitachi Solutions INSTANT//AX solution provides a fully integrated business application covering:

Financial management
Procurement management
Sales management
Inventory management
Production management
Hitachi Solutions will be highlighting INSTANT//AX and other Hitachi Solutions Enterprise Productivity Suite modules at Microsoft Dynamics Convergence 2015, which will be held from March 16 to 19 in Atlanta, Georgia.
###
About Hitachi Solutions America, Ltd.
Hitachi Solutions America, Ltd. helps its customers to successfully compete with the largest global enterprises using powerful, easy-to-use, and affordable industry solutions built on Microsoft Dynamics AX and Microsoft Dynamics CRM enhanced with world class Business Analytics, and Portals and Collaboration. Recognized as the Microsoft 2014 CRM Global Partner of the Year and the 2014 Dynamics Global Outstanding Reseller of the Year, Hitachi Solutions America provides global capabilities with regional offices in United States, the United Kingdom, Canada, India, Japan, China, and South East Asia. For more information, call 949.242.1300 or visit: http://us.hitachi-solutions.com.
About Hitachi Solutions, Ltd.
Hitachi Solutions, Ltd., headquartered in Tokyo, Japan, is a core member of Information & Telecommunication Systems Company of Hitachi Group and a recognized leader in delivering proven business and IT strategies and solutions to companies across many industries. The company provides value-driven services throughout the IT life cycle from systems planning to systems integration, operation and maintenance. Hitachi Solutions delivers products and services of superior value to customers worldwide through key subsidiaries in the United States, Europe, China and India. The flagship company in the Hitachi Group's information and communication system solutions business, Hitachi Solutions also offers solutions for social innovation such as smart cities. For more information on Hitachi Solutions, please visit: http://www.hitachi-solutions.com.
About Hitachi, Ltd.
Hitachi, Ltd., headquartered in Tokyo, Japan, is a leading global electronics company with approximately 326,000 employees worldwide. The company's consolidated revenues for fiscal 2013 (ended March 31, 2014) totaled 9,616 billion yen ($93.3 billion). Hitachi is focusing more than ever on the Social Innovation Business, which includes infrastructure systems, information & telecommunication systems, power systems, construction machinery, high functional material & components, automotive systems and others. For more information on Hitachi, please visit the company's website at http://www.hitachi.com.