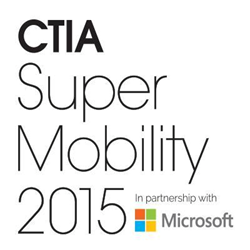 MD, USA (PRWEB) March 16, 2015
SIMpalm, a leading app development company in USA, will be attending the CTIS Super Mobility 2015 event this year. The event will be held in Las Vegas from 9th September to 11th September. This is a must-attend event for CIOs, CSOs, CTOs and those with responsibility for secure mobility in Government and Enterprise. All these highly experienced persons come to attend this summit and will share their experiences gained through learning with their peers. The event will be hosted and attended by participant from several industries, sharing their experiences and connections in the lunch organized there. The conference consists of several activities like Keynote speakers, presentations, Exhibit Floor and networking events.
SIMpalm will be available at the event and will showcase its work. SIMpalm has expertise in building applications for different Industries like Healthcare, Startups, Entertainment, Financial, Government, Retail, E-Commerce and others. Apart from building custom software solutions, our consultants have worked for large enterprises to provide Business and Technical Consulting.
SIMpalm decided to attend the conference to get a better understanding and knowledge of the current trends in the industry and present its skill sets to other attendees. SIMpalm is looking forward to these featured learning opportunity:
Mobile Innovation Conference. In partnership with Northwestern University's renowned McCormick School of Engineering and Applied Science, we have developed a curriculum based on the most up-to-date research and knowledge available. From business strategies and consumer trends to industry developments and the latest policies, CTIA's Mobile Innovation Conference gives you a comprehensive, in-depth look at the whole moving picture.
Keynotes. Soak up the inspiration at CTIA Super Mobility 2015's supercharged Keynotes, where industry titans share their insights on the hottest innovations, best ideas and toughest challenges in mobile today.
Studio C. Get an insider's view of the future of the industry at exclusive live interviews with C-Suite execs, conducted in a broadcast studio environment by heavy-hitter tech and business reporters.
MobileCON Thought Leadership Program. Specifically for IT pros and execs, the focused content in this program includes targeted educational sessions, presentations on our Thought Leadership Stages and unique Answer Bars.
CIO Summit. Top IT executives in the mobile industry will convene at an exclusive Summit to strengthen their circle of influence, advance their mobile agenda, and learn the newest mobile IT approaches. Participation is limited to the first 100 qualified registrants.
Mobile Onstage. These one-of-a-kind learning experiences shine the spotlight on the advancements that are radically changing the way connected consumers utilize mobile. Don't miss the educational demos and interactive presentations on the Connected Life and iZone stages.
Partner Events. CTIA Super Mobility 2015 is an inspiring convergence of dozens of co-located industry shows that represent the entire new mobile ecosystem. To learn about the wide range of conference sessions and learning opportunities they offer.
SIMpalm will be available there to greet visitors and explain them about skills and experience. Our CEO, Dr. Piyush Jain, would be speaking at several sessions to share some of his knowledge and personal experiences. SIMpalm,has built several clients on the East Coast of USA and regarded as a leading app development company in NYC.
About SIMpalm:
SIMpalm is a Mobile Application Development Company founded in 2009 to bring more mobility in the world. SIMpalm design, develop and deploy mobile apps and responsive web for its clients. SIMpalm provided end to end services for mobile app/web including design, development, testing and deployment. It has highly skilled iOS, iPhone app developers, Android App Developers, iPad Application Development services, HTML5 developers to build mobile apps for any industry vertical. It also builds cloud based backend for mobile apps on Parse, Amazon AWS, LAMP and Windows Azure. Not only native apps, it builds app and web using cross platform technologies like HTML5, Sencha Touch, Jquery, Titanium, Xamarin, Angular JS, Backbone JS and Appprecessor. We develop solutions for Startups, SMEs, Enterprises and Government organization. Some of its major clients include Flextronics USA, Forte Payment Systems, Bed Bath and Beyond, Blue Cross Blue Shield and Cantada.