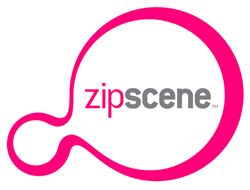 Cincinnati, Ohio (PRWEB) March 17, 2015
Zipscene, a restaurant marketing intelligence company, announced the launch of zDMP, the restaurant industry's first and largest data management platform (DMP) that can uncover patterns in guests' dining habits for marketers to personalize and optimize their promotional strategies.
Zipscene's zDMP aggregates, consolidates and organizes disparate data from point-of-sale, loyalty, email, social and nearly all advertising and marketing data sources to provide restaurant marketers with a holistic view of their guests' dining behaviors and habits. Unlike other DMP products currently available, the zDMP allows restaurants to access and compare their data against an industry-leading 1.35 billion behavior and contextual data points customized to the restaurant dining occasion.
"Data can be a restaurant's most valuable asset. The zDMP was built to put restaurant marketers in control of their data and their results. Many restaurants are using marketing and advertising programs, but if it's all being done in separate silos they stand to lose from not being able to see the full picture of their data," said Zipscene chief executive officer Sameer Mungur. "With our zDMP and expert analysis, we give restaurant marketers the ability to use their marketing spend as a function of the value of each of their guests. Instead of wasting budget on marketing to those who don't respond, there's finally a way for restaurants to invest in their guests, and potential guests, who make the largest impact on sales."
Currently, zDMP customers can activate their data through customizable solution sets as part of Zipscene's Marketing Intelligence Hub to analyze and gain insights from all of their data sources to drive more effective marketing strategies. Through these guest attribution, personalization and targeting solutions, restaurants using zDMP can increase the value of each of their guests and expand their margins by using these insights for targeted, data-driven marketing tactics.
"Ever since McAlister's Deli first opened its doors in 1989, our goal has been to provide our guests with a high-quality guest experience," said McAlister's chief marketing officer, Donna Josephson. "Our guests are our number one priority. We've been using Zipscene's zDMP solution for close to a year and already we're beginning to understand more about our guests, allowing us to customize our marketing interactions both online and on premise, to continue to provide our guests with a memorable brand experience."
Zipscene released an early version of its zDMP platform last year and started to build integrations to point-of-sale, loyalty, online ordering, waitlist, and email systems, where data was assembled and analyzed together at the individual guest level for the first time. Today, the zDMP boasts over 24 partner integrations and continues to grow, enriching the information restaurants have for improving retention and acquisition of new guests.
For more information on Zipscene's zDMP and Restaurant Marketing Intelligence Hub, please visit http://www.zipscene.com/product.
###
About Zipscene
Zipscene helps restaurant marketers use data to deeply understand guest dining habits and execute smarter marketing. Headquartered in Cincinnati, Ohio, Zipscene's Marketing Intelligence Hub integrates with point-of-sale systems and restaurant technology solutions to aggregate guest purchase behavior, then analyzes the guest profiles to identify unique dining patterns, and activates personalized marketing campaigns for better guest experiences and results.