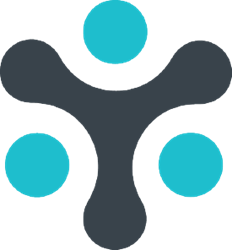 We selected InfoSnap because they implement a comprehensive and strict privacy policy and invest heavily in a secure infrastructure. Their commitment to protect student data is essentially what separates them from their contenders.
Austin, Texas (PRWEB) March 17, 2015
Queen Anne's County in Centerville, Maryland, will move their student registration process online with a customized, secure solution from InfoSnap. InfoSnap's award winning integration with PowerSchool will provide this 7,800 student district with a solution that will streamline new and annual student registration through seamless, real-time, on-demand data transfer.
"Partnering with a provider that takes the appropriate measures to safeguard student data was a vital concern for Queen Anne's County. We selected InfoSnap because they implement a comprehensive and strict privacy policy and invest heavily in a secure infrastructure. Their commitment to protect student data is essentially what separates them from their contenders," said Karl Hagelin, Coordinator of Information Manager at Queen Anne's.
InfoSnap will eliminate the hard copies of paperwork that Queen Anne's collects and manages on an annual basis. "Our families were manually filling out numerous sheets of paper and then our staff would collect those forms, input the data into our student information system, and file them. It was a tedious and time-consuming process," said Hagelin.
Through InfoSnap, families who have more than one child within the district can 'snap' data from one student to another. The use of SmartForm™ technology, an intuitive tool built into the solution, will collect relevant data based on previously entered information or choices (grade, activities, medical history, etc.). The data submitted by families are reviewed, polished, and formatted to meet Queen Anne's policies and then delivered into the district's PowerSchool student information system.
"It's critical to have certain information available by the first day of school. Implementing InfoSnap will provide us with up-to-date contact information, student medical conditions, bus transportation, and food service requests—data that will allow us to effectively serve our students," said Hagelin.
Queen Anne's customized solution is being built with the PowerSchool API. This will allow school administrators to deliver data without exporting and importing files, resulting in real-time, on-demand data delivery.
Families will be able to register new students online starting July 1, 2015, and update annual student information in August.
"We are excited about the flexibility of our solution that gives us the ability to make changes and the family support that InfoSnap provides. It will be a smooth transition from a paper-based registration process to an online solution with InfoSnap," stated Hagelin.
About InfoSnap
InfoSnap®, Inc. is the leading provider of cloud-based registration management solutions, including online Application, Admissions, School Choice/Lottery, New Student Enrollment, Annual Student Registration, and Staff Registration, designed specifically for Pre K-12 independent, charter, and public schools. All solutions are backed by dedicated solution specialists, supporting both administrators and families. InfoSnap was founded in 2000 and serves a growing client base of 650+ Pre K-12 clients around the world. For more information, visit InfoSnap.com.