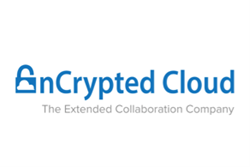 "In my experience, most organizations do not adequately protect client confidentiality," said LogicalOutcomes Founder and President, Dr. Gillian Kerr.
Boston Mass (PRWEB) March 17, 2015
nCrypted Cloud's Extended Enterprise Collaboration Platform now serves as an essential component of the Data Security Policy for LogicalOutcomes, the Canadian non-profit that provides evaluation and consulting to help non-profits and government agencies to become more effective.
Under Canada's Personal Information Protection and Electronic Documents Act (PIPEDA), LogicalOutcomes has a legal and ethical responsibility to encrypt the personal and confidential information of its clients.
"In my experience, most organizations do not adequately protect client confidentiality," said LogicalOutcomes Founder and President, Dr. Gillian Kerr. "The only secure way to protect sensitive information is to encrypt it using passwords that are not accessible to people who are running the servers, including the I.T. staff in your own organization. Unfortunately, most encryption programs are either unreliable or user-hostile to the point that organizations simply refuse to use them."
nCrypted Cloud is an extended collaboration platform and file sharing layer that natively integrates with the leading cloud storage services, while delivering the access controls, as well as the auditing and compliance capabilities Enterprises require to protect information in the cloud and across multi-cloud environments. It encrypts files before they are sent to the cloud, putting control in the hands of the data owner. It allows collaborative workgroups to be created quickly and securely, without IT involvement.
LogicalOutcomes relies on Microsoft Office365 and OneDrive for Business to support collaboration and project work. Microsoft, however, hosts data on US Servers, which can potentially expose unencrypted data to US subpoenas and warrants.
From the perspective of a Canadian organization, Canadians' private health data should not be exposed to a foreign government without their permission. nCrypted Cloud mitigates this risk with online encryption and a 'zero-knowledge' password protection policy.
"By coupling the security provided from Microsoft with nCrypted Cloud, we've designed an effective security system that is resilient and easy for our consultant team to adopt," said Dr. Kerr.
About nCrypted Cloud
nCrypted Cloud is an easy to use, flexible extended collaboration platform that seamlessly integrates with cloud storage services. Founded in 2012, the company's patented approach to secure collaboration provides the most secure platform for end-to-end encryption, respecting the privacy of end users, while meeting the data governance and enterprise control requirements of organizations. For sales or business inquiries, contact Tom Murphy at tom"at" ncryptedcloud.com.
nCrypted Cloud has launched a number of collaborative innovations such as Virtual Data Rooms and Trusted Sharing,
Visit us at http://www.encryptedcloud.com and follow us on twitter @ncryptedcloud.
About LogicalOutcomes
LogicalOutcomes is a Canadian non-profit organization that provides evaluation and consulting to support collective impact. "We create, implement and share tools and approaches that lead to social change."