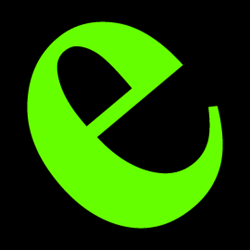 Fairfield, NJ (PRWEB) March 17, 2015
Vision-e today announced it has launched eContacts on the Salesforce AppExchange, empowering businesses to connect with customers, partners and employees in entirely new ways.
eContacts is a Salesforce1-enabled application that saves sales representatives hours each day by instantly uploading business cards to Salesforce using a mobile device. eContacts is an ideal tool for the on-the-go sales representative who wants to quickly capture all business contacts they meet each day in a matter that saves time.
eContacts was built on the Salesforce1 Platform, the social, mobile and cloud customer platform built to transform sales, service and marketing. eContacts is available on the AppExchange at http://www.appexchange.com, and on iPhone, iPad, and Android phones and tablets.
Comments on the News
Maryann Lawler, Vice President of Vision-e, says eContacts enables sales teams to quickly capture the multiple contacts they meet on a daily basis, allowing for businesses to move quicker than ever. "Vision-e aims to help businesses become more efficient by leveraging the power of Salesforce in tandem with our applications. We simplified the process of capturing contacts and leads with eContacts, so sales teams can instantly turn business cards into active business," Lawler says.
Connect in Entirely New Ways with Social and Mobile Cloud Technologies
Using eContacts easily allows customers to tap into the power of mobile cloud technologies and is as easy as taking a picture with a mobile device. When used, eContacts instantly recognizes the information on the business card and uploads it as a Lead or Contact in Salesforce. It allows for dozens or more uploads contact information so that sales representatives with stacks of business cards in their offices can now turn these into actionable business.
Product Key Features
After capturing the card image, the app automatically uploads the information to Salesforce. The user can update and edit information so that it is entered just as he or she prefers. eContacts scans Salesforce organizations and notifies the user if the email address on the business card already exists as a Contact or Lead in the system. Additionally, an image of the business card will be stored in the lead or contact object so that it can be referred to as needed.
Additional Resources
http://www.visione.com/our~apps/
http://www.appexchange.com
About the AppExchange
Salesforce AppExchange is the world's leading enterprise apps marketplace that empowers companies to sell, service, market and engage for the Internet of Customers. With more than 2,200 partner apps and more than 2.4 million customer installs, it is the most comprehensive source of social, mobile and connected cloud apps for business. Salesforce, AppExchange and others are trademarks of salesforce.com, inc.
About Vision-e
Vision-e is a premier provider of Salesforce solutions. Vision-e helps businesses of all sizes and budgets streamline their Salesforce organization and become more productive, efficient and profitable. Made up of more than just consultants, Vision-e was founded by sales professionals who believe customers come first—no matter what.
From one-of-a-kind business productivity applications to customized services from certified Salesforce Administrators, Vision-e drives the ROI clients want and expect from their Salesforce investments.
"Vision-e provides elegant, highly customizable solutions that help companies of all sizes get the most out of the Salesforce platform. Vision-e: it's Salesforce…extraordinary." Jule Limoli, CEO, Vision-e.
For more information on Vision-e, go to http://www.Visione.com or call 1-888-611-2679. Vision-e is headquartered in Fairfield, NJ.
###