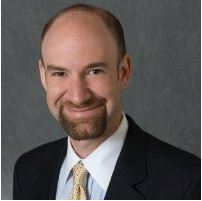 Kansas City, MO (PRWEB) March 16, 2015
American Century Investments has named Adam Sokolic senior vice president, Retirement Strategy and Services, a newly created position. In this role, he will work across the firm to evaluate and optimize innovative approaches to meet the needs of the evolving retirement market. Sokolic will be a member of the senior distribution leadership team reporting to American Century Chief Client Officer -- Americas Peter Cieszko.
"Adam is a proven talent and thought leader in the retirement industry," said Cieszko. "He will play a key role as we continue establishing American Century as a retirement destination, a company priority for 2015 and beyond. Adam brings a unique background of both strategic and tactical experience in sales, marketing and operations related to the retirement market. He will use that collective experience to develop expanded retirement offerings for clients looking for innovative retirement solutions."
Sokolic joined American Century from LPL Financial, where he most recently served as senior vice president of LPL Retirement Partners. He was a senior member of the retirement plan division responsible for the creation, maintenance and support of all retirement plan advisor-facing products and services. More specifically, he led the development of their Worksite Financial Solutions program, the industry's first end-to-end program to assist advisors in delivering comprehensive advice to retirement plan participants. He also led the creation of a rollover platform to assist advisors in facilitating rollovers with employers and the creation of a new team that works with small balance end investor accounts. Prior to the LPL/NRP merger, Sokolic was senior vice president of operations for National Retirement Partners, Inc. (NRP) and oversaw all business operations focusing on the development of the tools and services NRP provided to its registered representatives.
Sokolic earned a Bachelor of Science degree in accounting from Pennsylvania State University.
About American Century Investments
American Century Investments is a leading privately-held investment management firm, committed to delivering superior investment performance and building long-term client relationships since its founding in 1958. Serving investment professionals, institutions, corporations and individual investors, American Century Investments offers a variety of actively managed investment disciplines through an array of products including mutual funds, institutional separate accounts, commingled trusts and sub-advisory accounts. Through its ownership structure, more than 40 percent of American Century Investments' profits support research to help find cures for diseases including cancer, diabetes and dementia. For more information about American Century, visit http://www.americancentury.com.
©2015 American Century Proprietary Holdings, Inc.