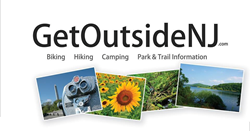 Toms River, NJ (PRWEB) March 17, 2015
Surf & Stream Campground is making its way around the internet. The campground is now listed on the state's go-to outdoors website, GetOutsideNJ.com. The website provides an overview of the park and its amenities as well as nearby attractions. Surf & Stream Campground will also be launching a blog on GetOutsideNJ.com to be posted soon.
GetOutsideNJ.com enables visitors to browse and search locations focusing on parks, businesses and outdoor events in the area. To view the listing, visit http://www.getoutsidenj.com/listings/Surf-Stream-Luxury-RV-Resort.Toms-River.Ocean-County.New-Jersey.html.
About Surf and Stream Campground
Surf & Stream Campground is a family-friendly RV park located near all of the most popular beaches at the Jersey Shore. The campground includes a full-size swimming pool, picnic area, activities for all ages, weekend events and more. For more information about Surf & Stream Campground, visit their website at http://www.surfnstream.com or call 732.349.8919.