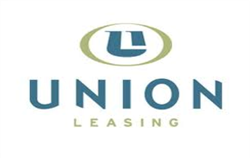 "Roger brings a high level of fleet management experience to Union Leasing that combines an extensive knowledge base of the fleet industry, along with a consultative approach for client service best practices."
Schaumburg, Illinois (PRWEB) March 17, 2015
Illinois-based Union Leasing, Inc., a leading provider of customized fleet management solutions, is pleased to welcome Roger Setzke to the team as Director of Client Services, Fleet Operations.
"Roger brings a high level of fleet management experience to Union Leasing that combines an extensive knowledge base of the fleet industry, along with a consultative approach for client service best practices," said Kent Boskovich, President at Union Leasing. "We are happy that Roger has brought his vast experience to Union and look forward to his contributions to our clients."
Setzke brings more than 20 years of solid experience with ascending levels of experience in vehicle leasing and fleet management to Union Leasing. He most recently came from BMW North America where he held positions as the Midwest Sales Manager and the Key Accounts Manager. He was directly responsible for expanding new business development for multinational accounts, providing need-based selling, account analysis and client consultation in the automobile fleet industry. While at BMW, his portfolio of business more than doubled by focusing on total cost of ownership and the customer. Setzke also has experience managing fleet services and building customer relationships at Pep Boys and at Donlen Corporation, where he spent ten years at the senior management level servicing the company's most prominent, national accounts.
About Union Leasing, Inc.: Union Leasing Inc. provides flexible, vehicle lease financing and highly customized fleet management services to corporate and rental customers nationwide. Union Leasing was established in 1955 and is a subsidiary of Sasser Family Holdings, Inc. Sasser Family Holdings is a 4th generation, family-held transportation asset services and management company with roots dating back to 1928. Other SFH subsidiary business units include Chicago Freight Car Leasing Co., CF Rail Services, LLC, CF Asia Pacific Group PTY Ltd., NxGen Rail Services, LLC, and Xcēd Aviation Services, LLC. The businesses are leaders in providing commercial and industrial focused rail, ground support, and vehicle transportation equipment solutions including asset leasing, fleet administration management, asset repair and maintenance, and innovative technology solutions throughout North America and Australia. For more information, visit Union Leasing Inc. at http://www.unionleasing.com or Sasser Family Holdings, Inc., at http://www.sfhsinc.com.