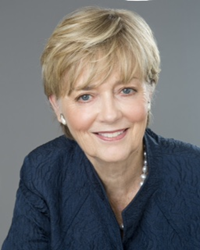 Open Plenary at the 2015 National Conference on Addiction Disorders (NCAD)
New York, NY (PRWEB) March 18, 2015
Dr. Covington's presentation will not only begin the 2015 conference, it will also kick off the conference's dedicated track on gender and sexuality issues. The Center for Dependency, Addiction and Rehabilitation (CeDAR; http://www.CeDARColorado.org) is sponsoring Dr. Covington's presentation as well as the gender track, providing NCAD attendees four days of deep educational programming on addressing issues related to trauma, gender, and sexuality.
A pioneer in the field of women's issues, addiction, trauma, and recovery, Dr. Covington has developed an innovative, gender-responsive, and trauma-informed approach that results in effective services in public, private, and institutional settings.
Dr. Covington's opening plenary session—taking place Saturday, August 1, 2015, at the historic St. Louis Union Station Hotel—is entitled Gender Matters: A Trauma-Informed Approach. For more information and to register for the conference and Dr. Covington's session, visit http://www.ncadcon.com.
Dominion Diagnostics is the Title Sponsor of this year's conference. Dominion Diagnostics is also the Thought Leadership Partner for the 2015 Addiction Professional Panel Series, a nationwide series of expert panel events in 27 locations across the country. Visit http://www.addictionpro.com/panelseries for more information.
About Dr. Stephanie Covington, PhD, LCSW
Dr. Stephanie Covington is a clinician, author, organizational consultant, and lecturer. Recognized for her pioneering work in the area of women's issues, Dr. Covington specializes in the development and implementation of gender-responsive and trauma-informed services in both the public and private sectors. Educated at Columbia University and the Union Institute, Dr. Covington has served on the faculties of the University of Southern California, San Diego State University, and the California School of Professional Psychology. She has published extensively, including eight manualized treatment programs. Dr. Covington is based in La Jolla, Calilfornia, where she is co-director of both the Institute for Relational Development and the Center for Gender and Justice. For more information, visit: http://www.stephaniecovington.com/
About Vendome Healthcare
Vendome Healthcare produces high-quality publications and premier events for professionals in today's healthcare industry. From award-winning magazines to renowned conferences, Vendome works toward improving the productivity and efficiency of community members by supplying them with the tools they need to effectively—and profitably—bring their services and products to market. Backed by a team of editorial and marketing experts, Vendome Healthcare serves the needs of customers through a variety of solutions including online, print, face-to-face engagement, and more. For more information, visit http://www.vendomegrp.com
For more information about NCAD 2015, contact Nadine Harris-Daly, Vendome Healthcare Media (212) 812-1419.