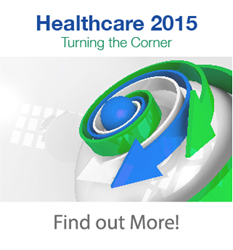 Knoxville, TN (PRWEB) March 17, 2015
Last year, in Healthcare 2014: Embracing the New Normal, PYA commented on the healthcare industry's dawning realization that payment reform was real, profound, and somewhere on the horizon.
In its latest white paper, Healthcare 2015 – Turning the Corner, PYA examines how the industry is now turning the corner and is headed directly into the transition from volume- to value-based payments.
The white paper explores how healthcare providers will need to be more collaborative, adaptive, patient-centered, and tech-savvy to adapt to the new incentive structure.
PYA details this value-based skill set in a four-part discussion, offering observations and practical advice on each point:
1. Collaboration – not consolidation – will drive industry transformation.
2. If at first you don't succeed, try something different.
3. Investments in patient engagement strategies will return impressive dividends.
4. Technology will provide valuable tools, not just create a record of what's already happened.
PYA's integrated team of physicians, nurses, executives, accountants, attorneys, data scientists, and policy analysts helps providers pursue collaborative efforts to define, implement, and enforce standards of care; evaluate the best approaches for achieving success; develop appropriate strategies for patient engagement; and utilize the latest technological tools that will have the most impact on their patients' lives.
---
About PYA
For over three decades, Pershing Yoakley & Associates (PYA) has provided timely insight and strategic support, helping clients thrive in the midst of rapid change. PYA is ranked by Modern Healthcare as one of the nation's largest privately held healthcare management consulting firms. For more information, visit http://www.pyapc.com/.