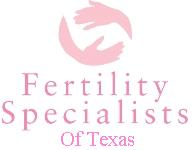 "Our success enables us to assist more patients in achieving their lifelong dream of bringing a healthy child into the world." – Dr. Jerald Goldstein, Fertility Specialists of Texas
Frisco, TEXAS (PRWEB) March 17, 2015
Fertility Specialists of Texas is pleased to announce that it has again achieved one of the highest IVF success rates in North Texas, according to The Society for Assisted Reproductive Technologies (SART). For the past several years, Fertility Specialists of Texas has consistently outperformed the national average, as well as achieved superior results in the Dallas-Fort Worth area.
"Our high success rate is due to the specialized expertise and dedication of our physicians and laboratory personnel – truly a team effort across our offices in Frisco, Dallas and Grapevine," says Dr. Jerald Goldstein, Medical Director for Fertility Specialists of Texas.
According to Dr. Dorette Noorhasan, the most important measure of success is the percentage of live birth rates. "Live birth rates, or the probability of taking home a healthy baby, is the statistic our patients are most interested in," she says. "We believe that our higher-than-average success rate in this and other areas will give our patients a reason to stay positive and hopeful as they begin their IVF journeys."
In SART's recently released report on 2013 IVF cycles, or procedures involving IVF, the national average for embryo transfers resulting in live births for women under the age of 35 was 47.7%. Fertility Specialists of Texas achieved 58.3%. The center's success rates for women ages 35-37 and women between the ages of 38-40 were also significantly higher with 59.5% and 43.2%, respectively (national figures were 39.2% and 28.5%).
Fertility Specialists of Texas doesn't just use the latest in screening and treatment protocols, it is also at the forefront of fertility advancements. In 2012, the Practice was one of the first in North Texas to achieve a successful pregnancy through egg freezing. And in 2014 it also one of the first in the area to offer Next-Generation Sequencing for chromosome screening to its patients.
"As proud as we are to be a leader in fertility advancements and live birth rates, we're most excited that these successes enable us to assist more and more patients in achieving their lifelong dream – to bring a healthy child into the world," says Dr. Goldstein.
About Fertility Specialists of Texas
Fertility Specialists of Texas is considered to be a leader in the field of reproductive medicine in the Dallas/Fort Worth area, with three offices located in Dallas, Frisco and Grapevine, Texas. The practice specializes in IVF, donor egg IVF, LGBT-friendly treatments, egg/sperm freezing, tubal reversal and family balancing.
The practice offers the most effective infertility treatments in advanced reproductive medicine available today, ranging from Clomid or gonadotropins with intrauterine insemination (IUI), in vitro fertilization (IVF), intracytoplasmic sperm injection (ICSI), to preimplantation genetic diagnosis (PGD).
For more information, please visit http://www.fertilitytexas.com or call 214-618-2044.
About SART
The Society for Assisted Reproductive Technology, or SART, is the primary organization of professionals dedicated to the practice of assisted reproductive technologies (ART) in the United States. SART includes more than 375 member practices, representing more than 85 percent of the ART clinics in our country. The mission of the organization is to set and help maintain the standards for ART in an effort to better serve its members and patients. One of the most important functions of the SART website is to help patients locate and contact infertility clinics and view national and individual clinic IVF success rates.
Please note a comparison of clinic success rates may not be meaningful because a patient's medical characteristics, treatment approaches and entrance criteria for ART may vary from clinic to clinic.