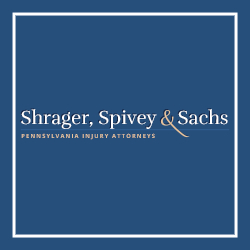 (PRWEB) March 16, 2015
Attorney Rob Sachs of Shrager, Spivey & Sachs will be a featured speaker at an upcoming legal conference - Auto Crash Litigation 3.0 - conducted by 360 Advocacy. The conference, which will be held at the Encore in Las Vegas, allows attorneys to learn from qualified and experienced peers who have established themselves at the top of their fields. Lawyers who attend the conference are also able to earn continuing legal education (CLE) credits, a requirement for attorneys to maintain their license to practice law.
Attorney Sachs will be speaking on Monday, March 23 on Maximizing Wrongful Death Damages. His discussion will be focused on the financial and emotional damages families experience in the wake of fatal accidents, as well as how attorneys can best maximize compensation for victims' loved ones by improving case preparation, discovery, and negotiation skills.
As a proven personal injury attorney with decades of experience, Attorney Sachs has been invited to speak at numerous national lectures and conferences. In the past, he has spoken on nursing home abuse, medical malpractice, product liability, truck accident litigation, and other legal issues. His upcoming speaking engagement speaks volumes about the recognition he's earned in the legal industry, as well as his passion for helping his legal peers better serve victims and families.
Rob Sachs is the managing partner of Shrager, Spivey & Sachs, a personal injury and medical malpractice law firm that represents clients throughout Philadelphia and the state of Pennsylvania. The firm's focuses on complex personal injury claims, including those involving health care negligence, nursing home abuse, serious car and truck accidents, and product liability. For more information about Attorney Sachs and the firm, visit http://www.shragerlaw.com.