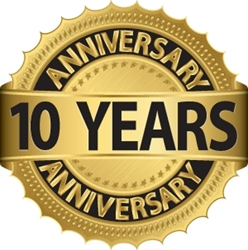 Marlborough, MA (PRWEB) March 17, 2015
Thought For Food & Son, a leading creative boutique that specializes in the food industry announced today they have formally introduced their new SMART Process, an acroman for Social Media Attracts Responsive Targets for food companies. The new process is a fast-track process that allows Thought For Food & Son to quickly get to the heart of food company's social media requirements quickly and efficiently. Thought For Food & Son then translates that learning into social media tactics to build relationships with their existing fans and engage new fans that will increase their social authority, generate more sales and create a community of brand advocates.
"Our new SMART Process takes into account the social media platforms that should matter to food companies. Not all social media platforms are appropriate or needed for food companies to communicate with their customers," said Alan A. Casucci, managing director of Thought For Food & Son. "Our process identifies which platforms should be used, then we create social media strategies that allow us to build real time and lasting relationships with their customers."
Thought For Food & Son's new SMART Process is a strategic four step process that clearly identifies the client's social media objectives and uncovers the emotional drivers needed to motivate consumers to participate in their social media out-reach. Thought For Food & Son's SMART Process totally removes the guesswork from their client's social media efforts. Therefore, it ensures that the dollars spent have a maximum impact, and focuses on delivering tangible results.
At the completion of the process, Thought For Food & Son's strategic Social Media Plan incorporates all the information learned regarding the client's competitors, targeted audience, thought leaders and products. The plan focuses on strategies that have the greatest short-term and long-term impact among all targeted groups within their marketplace. The plan details strategies and tactics that will increase their social authority, generate more sales and create a community of brand advocates. The plan also includes what SEO improvements are needed to improve their company website rankings.
"We know that there is a real need for our SMART Process in the food industry. Most food companies that think that social media is posting something on their Facebook page or sending out a tweet. They don't understand the power that social media can bring to their marketing mix," stated Casucci.
Thought For Food & Son has worked with both large and small food companies such as Sea Watch International, Bakery On Main, SuperSeedz, Raw Seafoods, famous Hollywood actor Paul Sorvino Foods, Maristella's Fine Foods, New York Ravioli & Pasta Company, 505 Southwestern Sauces, New England Natural Bakers, K&B Seafood, Paesana Italian Products, Aurora Products, Big League Chew, Fonterra Brands, De Cecco Pasta and Dell's Maraschino Cherries.
About Thought For Food & Son, LLC
Founded in 2005, Thought For Food & Son, LLC is a leading creative boutique that specializes in the food industry. We offer our clients a combination of expertise and value that is unsurpassed within the food industry. We're a communications company without the traditional agency "BS." Thought For Food & Son operates as a "Strategic Resource" for its clients offering public relations, social media, packaging design and brand development. Our focus is to create communication strategies using our proprietary PR FOOD MEDIA INDEX for clients who believe in powerful thinking. Thinking that demands notice. The kind of thinking that inspires people to take action and enables our clients to grow and prosper. For more information about Thought For Food & Son e-mail alan@tffandson.com