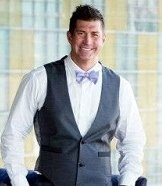 Denver, Colorado (PRWEB) March 23, 2015
Mortgage Banker, Mr. Jason M. Ruedy, also known as The Home Loan Arranger, concurs with a recent ChicagoTribune.com article that states mortgage lenders focus on the evaluation of three main factors prior to approving loan qualification.
Mr. Ruedy agrees that mortgage lenders evaluate the following in regard to prospective borrowers: 1) whether or not they a good credit risk, 2) whether or not they can they handle the monthly mortgage payments associated with the loan, and 3) whether or not the appraised value of the home justifies the loan amount.
According to the abovementioned ChicagoTribune.com article published on March 10, 2015, Family Finances: What Mortgage Lenders are Looking For, "To qualify for the best rate on a home loan, lenders will see if you pass muster in three main categories. Note that you may be able to offset weakness in one category with strength in another."
"Lenders always check and verify credit scores, debt-to-income ratios, assets, and loan-to-value ratios. But lenders also take several other factors into consideration including: previous bankruptcies and foreclosures, child support and/or alimony obligations, and pending lawsuits (or divorce). Quite a bit goes into a lender's evaluation and loan approval process." - Jason M. Ruedy, The Home Loan Arranger
Mr. Ruedy advises anyone thinking about applying for a mortgage to talk with an experienced mortgage broker. A mortgage broker can provide practical advice on how to prepare for the loan qualification process and how to best position yourself for a mortgage with the best possible interest rate and terms.
"The ChicagoTribune.com article does a great job of discussing the three main areas that are evaluated by mortgage lenders. But it does not go into great detail about all of the additional detailed financial factors that may be taken into consideration by lenders." - Jason M. Ruedy, The Home Loan Arranger
According to Mr. Ruedy, working with a mortgage broker is a smart choice - especially for prospective lenders who do not have a perfect credit score. A mortgage broker may be able to provide practical guidance to individual borrowers on which mortgage lender(s) should be pursued for a loan.
About The Home Loan Arranger:
Mr. Jason M. Ruedy, also known as The Home Loan Arranger, has 20+ years of experience in the mortgage business. His company was built around the crucial principles of hard work, discipline, and determination. The Home Loan Arranger evaluates client applications quickly and efficiently and structures loans with the best possible terms. Mr. Ruedy is successful in achieving loan closings for clients while meeting their highest expectations. Jason M. Ruedy is ranked #2 in the state of Colorado by Scotsman Guide, which is the top leading resource for mortgage originators.
For media inquiries, please contact Mr. Jason M. Ruedy, "The Home Loan Arranger":
The Home Loan Arranger
512 Cook St #100
Denver, CO USA
Phone: (303) 862-4742
Toll Free: (877) 938-7501
http://www.thehomeloanarranger.com/