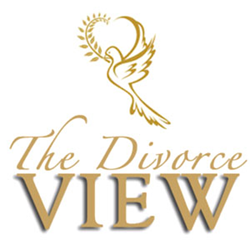 The more aware and empowered co-parents are, the better the outcome for the children they love.
West Palm Beach, FL (PRWEB) March 24, 2015
Co-Hosts Joanie Winberg and Rosalind Sedacca, CCT have announced that The Divorce View Talk Show is now available in a new format: as a podcast. The popular internet show has been airing weekly on Wednesdays at 6:00 pm ET on Google Hangouts. In addition, viewers can find the shows archived at http://www.DivorceView.com, and the 30-minute video show can also be found on YouTube on the Divorce Support channel.
Sedacca and Winberg have each been working with divorcing and divorced women and men for more than a decade. Now they are providing valuable insights, strategic advice and useful resources on multi-media outlets to reach a growing number of people who are contemplating divorce, moving through divorce or transitioning after divorce.
Every week the Divorce Mentors interview caring guests who share their expertise on all facets of divorce. This includes legal options as well as parenting issues, financial questions, dependable support systems and help with moving on and transitioning into new relationships ahead.This week the program celebrated the recording of its 50th show.
Sedacca is a Certified Corporate Trainer, Divorce & Parenting Coach and Founder of the Child-Centered Divorce Network. The Network provides a free ebook, newsletter, advice, coaching, trainings and other valuable resources for divorcing and divorced parents and co-parents.
Recognized as The Voice of Child-Centered Divorce, she is a Huffington Post blogger and author of How Do I Tell the Kids about the Divorce? A Create-a-Storybook Guide to Preparing Your Children – with Love! Her internationally acclaimed ebook offers a unique, highly effective approach to having the tough "divorce talk" with kids. She also created the Mastering Child-Centered Divorce 10-hr Audio Coaching Program with workbook for shared parenting success.
Joanie Winberg is a Certified Human Behavior Consultant, Divorce Mentor, People Skills Corporate Trainer and the CEO of the National Association of Divorce for Women and Children. She is also the founder of the Survive and Thrive after Divorce Boot Camps for women and men. Winberg has been helping divorce attorneys and their clients as well as hundreds of people throughout the U.S. with the necessary tools, techniques and life skills to navigate the pitfalls of divorce and co-parenting. To her clients, she is a personal advisor, sounding board, cheerleader and success strategist.
"Through my coaching on divorce and parenting issues, I help both parents to better co-parent their children and overcome obstacles during and after divorce," says Sedacca. "On our show I especially love talking to our guest experts on parenting and co-parenting challenges. We discuss mistakes to avoid and strategies for better communication with our children as well as our former partner to best protect our kids from the negative consequences of divorce. Parental attitude is everything. And the more aware and empowered parents are, the better the outcome for the children they love."
"Learning how to communicate more effectively is the key to greater success in all family matters," says Winberg. "It helps us avoid conflict and enhance cooperation. These skills are essential during and long after divorce, particularly when we're seeking new relationship partners. So I really value the amazing tips and advice we get from our guests. They always help to make life easier and more rewarding for our viewers."
The roster of experts interviewed on the Divorce View Talk Show includes:

Dr. Deborah Hecker talking about Divorce-Proofing Your Relationship
Mike Mastracci, Esq. talking about Resolving Child-related Issues More Quickly and Successfully
Adina Laver, Divorce Coach, discussing a Holistic Approach to Doing Divorce Right
Larry Sarezky, Esq. discussing Keeping the Courts Out of Child-Custody Issues
Katherine Woodward Thomas, author of "Calling in The One" talking about Finding the One!
and numerous others. Upcoming guests include parenting experts, divorce mediators, relationship mentors, blended family coaches and other knowledgeable experts.
To subscribe to the new Divorce View Podcast, go to http://divorcesupport.podomatic.com.
For more information about The Divorce View, or to be invited as a divorce expert guest, contact Winberg at jw(at)joanwinberg(dot)com or Sedacca at rosalind(at)childcentereddivorce(dot)com. Viewers can also post comments on Google Hangouts during and after each show.