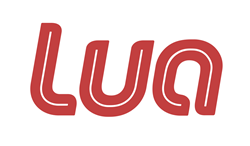 Orlando, FL (PRWEB) March 17, 2015
Lua, the mobile-first enterprise communication solution, today announced its brand new approach to the corporate directory while exhibiting at the Enterprise Connect conference taking place in Orlando, FL. Lua's new directory gives users more ways to find and reach the right individuals, groups, and departments - by name, recent contacts, department, or by searching. The new directory is available today for all existing and new users.
Key features include:

View a list of all members within your network by name, title, and photo
Message or call any coworker, group, or an entire department within two touches
Quickly view your five most recently contacted coworkers
Search for the right individuals, groups, and departments
"Managers and employees waste time every day looking up colleagues they need to contact. Through our interactive directory, we make it extremely easy for workers to message or call any number of colleagues from wherever they are, even if the network extends to thousands of employees, or more," said Michael DeFranco, CEO and Founder of Lua. "The clear organization of the directory works in hand with our unique Client Success process to make implementing Lua across large enterprises effortless. Structured by title and department, the new directory also enhances Insights, Lua's proprietary analytics dashboard, allowing managers to identify and eliminate silos within the organization."
Focus on Enterprise Communication
Lua's new directory is the latest in a series of features that Lua has announced to increase the effectiveness of communication within the enterprise. Lua had most recently added integrations with Microsoft Active Directory and Citrix ShareFile, and is currently developing an advanced Admin Console to streamline all communications management within a centralized portal.
Exhibiting at Enterprise Connect
Lua is currently exhibiting at Enterprise Connect, the largest and broadest exhibition focused on enterprise communications and collaboration, taking place in Orlando, FL. Eli Bronner, Co-Founder and CSO, and Brian Feller, VP of Corporate Development, will be available for meetings from March 16 to 18, 2015.
About Lua
Founded in 2010 in New York City, Lua is the mobile-first communications solution for high-performance organizations. Lua offers a cross-platform solution that includes secure messaging, instant group calling, an interactive directory, and accountability across a team through essential ReadReports. Insights, Lua's proprietary analytics dashboard, synthesizes communication data to provide actionable insights for managers to boost effectiveness within the organization.
Backed by investors including Abundance Partners, IA Ventures, Strauss Zelnick, Aaron Stone and John Maloney, Lua delivers a powerful, enterprise-grade coordination solution to teams across client services, mobile sales and events management, driving speed of action through easy, always-on communication. Lua also provides government-grade protection as a trusted vendor for the Department of Defense.
For more information, please visit: https://getlua.com/