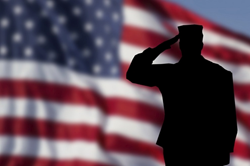 We often forget to acknowledge the sacrifices that these heroes make for us and for our freedom. We have to remember their service and recognize their acts of heroism
Lake Orion, MI (PRWEB) March 17, 2015
Mlynarek Insurance Agencies debuts the new charity campaign in its recognized Community Program in Michigan, and announces that will direct its efforts to raise funds for Home For Heroes, an organization that provides financial assistance and housing resources to the Nation's Heroes. Donations will go directly to helping heroes get back on their feet and to thank them for their service. Donations are being accepted through the campaign's page at http://mlynarekinsuranceagencies.com/Homes-For-Heroes_13_community_cause.
The Homes For Heroes Foundation began as the shareholders, Affiliates and employees of Homes For Heroes® saw a need for a charitable organization that would have a similar vision to its own. Shortly following the events of 9/11, Homes For Heroes has been affiliating with real estate professionals to provide extraordinary discounts and rebates to those who serve the nation and its communities. Over the years many heroes contact the Homes For Heroes organization for charitable assistance. The organization would do there very best to try to find assistance for them but often were unable to help. After much thought and the desire to help, the Homes For Heroes Foundation was founded.
"We often forget to acknowledge the sacrifices that these heroes make for us and for our freedom. We have to remember their service and recognize their acts of heroism. After everything they do for us, getting back on their feet is very hard for them – so the least we can do is support them with their basic needs expenses. Homes For Heroes is a wonderful organization and we are proud to be working with them," said Kevin Mlynarek, the Agency's principal.
The campaign will be promoted over the course of the next 45 days, through the agency's social media channels, email and text message communications, as well as through their monthly magazine, delivered to thousands of households in Michigan, where the agency currently operates. Our Hometown magazine reserves a full page to feature Homes For Heroes' story, and other details. The electronic Flipbook version of the current issue can be accessed here: http://mlynarekinsuranceagencies.com/Our-Hometown-Magazine_39
Those with a heart for helping the community, and bringing awareness to important subjects such as Homes For Heroes are encouraged to visit http://mlynarekinsuranceagencies.com/Homes-For-Heroes_13_community_cause, and also share the page with friends and family. The agency will often acknowledge those who contribute in their monthly magazine.
The Community Program held by Mlynarek Insurance Agencies will continue to highlight and support people in need in their community. Every 60 days, a new campaign will be launched, in collaboration with local non-profits and community members. Through the agency's website, an open channel is also now open, where individuals can submit information on known families or persons who could use some help – http://mlynarekinsuranceagencies.com/Submit-A-Community-Cause-Idea_54. All entries are submitted for review, and the elected worthy causes are properly contacted by a representative of Mlynarek's Community Program. More information regarding past and current campaigns supported by Mlynarek Insurance Agencies can be found at http://mlynarekinsuranceagencies.com/community-cause.
About Mlynarek Insurance Agency
The Mlynarek family has operated the Insurance industry in Lake Orion, Oxford MI for a combined 14 years. They help people with their insurance needs - home insurance, auto insurance, renters insurance and more. Their service-oriented agency is owned and operated by family, where customers are made to feel like family, as well. As insurance agents, the Mlynarek team helps people understand how the choices they make - such as the car they drive - affect their insurance rates. They are committed to helping customers get the appropriate level of protection and make it easy to do business with their agency. To contact an expert at Mlynarek Insurance Agency, call 248-393-1300.