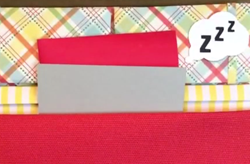 We wanted to take it a step further than just linking energy savings to putting a computer on sleep mode. Hunter Harrison
Houston, TX (PRWEB) March 18, 2015
Most recently, Unruly mentions Harrison's "particularly bad (therefore, good?) example" of #WorstJoke Vine for environmental charity Greenpeace's 'Artic Drilling Is No Joke' campaign. Harrison recalls that "rather than recording myself telling a joke, I knew instantly that I wanted to create a visual story using simple sketch animation to sell the humor in a more engaging way."
The #WorstJoke told with a top vine is "Why couldn't the lifeguard save the hippy? Because he was too far out man…"
Alongside this recognition is a vine shot for Exxon Mobil with mentions in Unruly's weekly roundup and Econsultancy's 15 best branded Vines from January 2015. When Exxon Mobil came to Softway with the challenge of visually communicating an energy saving statistic for their Energy Quiz campaign, Harrison states that, "we wanted to take it a step further than just linking energy savings to putting a computer on sleep mode." They found that personifying the computer was a natural fit and imagined it dreaming about energy savings.
Hunter Harrison joined Softway Solutions, along with then partner Frank Danna, last year during the acquisition of their micro-content production agency, parabox creative. Together, they have produced social content for global brands such as Samsung, BMW, JLO, Coke, ESPN, and Nintendo. Both are attending SXSW Interactive 2015 where Danna will be a speaker on the Branding and Marketing panel along with Snapchat consultant, Michael Platco, Co-Founder of Niche, Darren Lachtman, and visual storyteller, Annie Park.
Softway Solutions is an interactive marketing agency delivering seamless digital integrations since 2003 and currently employs over 200 full-time staff members in Houston, Texas, USA and Bangalore, India. Offering services such as multimedia, user experience, branding, software development and digital marketing the company focuses on providing integrated products that drive profitability. This attention to maximizing return on investment has served as a key element of Softway Solutions' growth; the company holds the number 5 position on Houston's Fastest Growing Tech Companies 2014.