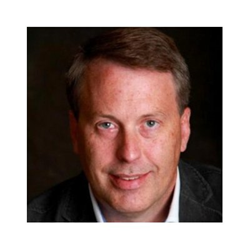 The longer Wall Street parties like it's 1999 with low regard for Silicon Valley technology alphas, the more they set themselves up for major disruption.
San Bruno, CA (PRWEB) March 17, 2015
Why do the president of Iceland and Jesse Jackson want to talk to a Berkeley professor about alternative finance? It has a lot to do with a restless middle class and the supply and demand for loans, deposits, and equity.
Dr. Richard Swart will bring unparalleled knowledge of the history, state, and future of this fast-changing part of the financial landscape to a special guest keynote address at Nomis Forum 2015, April 13-15 in San Francisco, CA. Dr. Swart will explain why peer-to-peer lending has emerged, the trajectory it is on right now, and what traditional banks need to do to meet the challenge.
Dr. Swart is a PhD in Information Systems, an international award-winning academic and a recognized thought leader in the crowdfunding industry. He is a founding member of the Crowdfunding Professional Association (CfPA), the Crowdfunding Intermediary Regulatory Advocates (CIFRA), and an early leader in the field. Richard co-organized the first major national conference on crowdfunding and coordinated several educational events on the JOBS Act throughout the United States. He has conducted groundbreaking research on the international potential of crowdfunding for the World Bank, is an advisor to the Bill & Melinda Gates Foundation, and has co-authored most of the major industry studies. Originally the Director of Research on Innovation and Entrepreneurial Finance for the UC Berkeley Fung Institute, he has recently moved to the Haas Business School working with the Finance department and the Institute on Business and Social Impact where he is a fellow.
He has played a critical role behind the scenes helping drive crowdfunding forward in Washington, DC since the passage of the JOBS Act and is a highly trusted expert resource for governments, foundations, funds, and corporations. A TEDx presentation by Dr. Swart on "Mommy millionaires and crowdsourcing success" can be seen at https://www.youtube.com/watch?v=WCPfxPSpEsI&list=PLsRNoUx8w3rOi1v337Q8Y0SS23BDySzHa.
"Most popular coverage of alternative finance talks about the demand side," said Dr. Swart. "But the best way to predict the success and scope is to look at the supply side. The longer Wall Street parties like it's 1999 with low regard for Silicon Valley technology alphas, the more they set themselves up for major disruption. There is a global generation of technically skilled, mobile-savvy twenty-somethings who have zero opportunities in the economy, so they are creating their own."
"I've already heard from customers who are thrilled that Dr. Swart will be joining us at Forum," said Nomis SVP of Sales and Marketing Karen Beale. "The number of conversations that I have had with bankers about innovation, Silicon Valley, and how to turn industry disruption from competition to collaboration has gone from less than one in all of 2013 to a weekly occurrence in 2015."
The full conference speaker list and agenda are available at http://www.nomisforum.com. The conference also offers numerous opportunities for networking, which is cited each year by attendees as a highly valued part of Nomis Forum.
About Nomis Solutions
Nomis is a fast-growth company that combines cutting-edge Silicon Valley approaches to big data, advanced modeling, and deep analytics to help large and medium-sized retail banks better understand their customers. We help these banks deliver win-win products and pricing in an environment that is increasingly competitive, highly disruptive, and with an expectation of rising interest rates. In 2014, Nomis customers optimized over $1 trillion in banking transactions and since inception, Nomis customers have generated over $1 billion in incremental profits.
Headquartered in San Bruno, CA, Nomis Solutions also has offices in Toronto and London. Visit http://www.nomissolutions.com or contact us at info(AT)nomissolutions.com or 1-650-588-9800 or +44 0207 812 7251.
###
Media Contact:
Robert Jenkins
Email robert(AT)skyparlour.com
Tel +44 (0) 844 2939 764