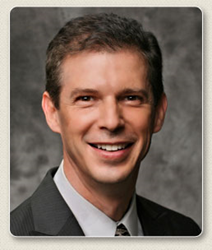 Las Vegas, NV (PRWEB) March 16, 2015
Patients with periodontal disease in Las Vegas, NV can now turn to Dr. Michael R. Wanlass of Wanlass Dental for treatment using a less intense treatment option. Dr. Wanlass now offers WaterLase iPlus™, one of the newest tools in laser dentistry, which allows the doctor to use less anesthetic to create a virtually painless, anxiety free dental experience for his patients when treating periodontal disease.
According to the CDC nearly half of Americans aged 30 or older suffer from periodontal disease. The condition, commonly known as gum disease, is caused by a buildup of plaque that irritates and damages the gums. It can cause small periodontal pockets to form along the gum line and may result in patients losing their teeth. With this new technology, Dr. Wanlass can help save teeth.
Laser dentistry with the WaterLase iPlus™ combines water, laser energy and air in a way that makes it safe for use on human tissue within the mouth. The laser works by exciting the water molecules within the teeth, which allows the doctor to easily cut through the tissue without creating an excess of heat or friction. These things are the most common causes of pain and discomfort with regular drilling. The laser continuously sprays water to further prevent heat from generating and ensure that the tooth stays hydrated throughout every procedure.
The WaterLase iPlus™ has been approved for use in many different procedures for both children and adults. Its precision and accuracy allows Dr. Wanlass to cut both bone and gum tissue while leaving neighboring areas unaffected, so that more healthy gum and teeth tissues are left intact.
Patients with periodontal disease in Las Vegas, NV no longer have to fear the pain associated with the treatment of their gum disease. Those who would like more information on how WaterLase iPlus™ works and how it can benefit them are invited to visit Dr. Wanlass' website for more information.
About the Practice
Wanlass Dental is a general practice offering personalized dental care for patients in Las Vegas, NV. Dr. Michael R. Wanlass believes there is not a "one size fits all" dental approach, which is why he is committed to treating each patient individually. Dr. Wanlass' education includes a Bachelors' degree in Science in Zoology from Brigham Young University, a Doctorate of Dental Surgery degree from the University of Michigan Dental School and a completed General Practice Residency from Loma Linda University. He is a member of the American Dental Association and the American Academy of Cosmetic Dentistry. To learn more about the dental services offered at Wanlass Dental, please visit their website at http://www.wanlassdental.com or call (702) 367-4412.