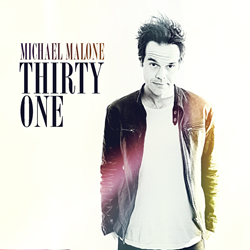 Malone is as engaging as perfectly-choreographed ballet (though perhaps an Irish step-dance is more his speed); once he takes the stage, he commands his audience's attention throughout his performance. - Angie Frissore, AXS
Los Angeles, CA (PRWEB) March 17, 2015
The album was recorded live at the Joke Joint Comedy Club in St. Paul, Minnesota, where Malone revealed his demons and vices with heavy-hitting punch lines. Malone has earned praise from critics who value his ability to win over and engage an audience. "Every time he takes the stage, the crowd is treated to a high-energy performance married with a plethora of personal stories," said Encore Magazine. With the releases of his albums "Casual Sext" and "Let's Get Physical," Malone quickly became a force within the comedy world. His blistering humor and irreverent views on life, love and personal tragedy have earned him recognitions like Campus Activities Magazine's Top Comedy Performer of 2013, "Hot Comic to Watch in 2013," and winner of the prestigious 33rd Annual Seattle International Comedy Competition in 2012. Following his win in Seattle, Malone was signed by Uproar Entertainment, the comedy only label that specializes in discovering and developing today's most talented comedians. Malone has been featured on the Bob and Tom Show on both Radio and TV, made appearances on WGN TV, National Lampoon's Operation Comedy Tour, NBC TV, XM Sirius Satellite radio and the CW. He is currently touring nationally and can be seen on stage through the rest of the year.
This larger than life performer has already had a top ten bestselling album on iTunes, has been featured on the Bob and Tom Show (Radio/TV), XM Radio, WGN, and The CW. After winning the Seattle International Comedy Competition in 2012, Michael Malone embarked on his "Even Fish Have Fathers" cross country comedy tour with one goal in mind - a new, very personal hour of material. The tour combined all elements of Malone's success: his energy, character driven comedy and hard-hitting punchlines. He used the tour to explore the animated characters that raised him following the death of his father when he was twelve years old. He captured the kooky antics of being raised by a single mom, his "Grampire," and 200 year old stepfather, Wayne.
The following January, however, Michael's stepfather unexpectedly passed away and brought the tour to a halt. Less than a week after the funeral, Malone was on stage again, but this time the energy was different. He became more honest and raw as he explored his grief with humor and worked to honor Wayne's memory on a nightly basis. Suddenly he was tapping into what he'd been chasing for eleven years on the road: honesty and true connection with the audience.
Opening up on stage in this new way earned him additional accolades such as Campus Activities Magazine's "Top Comedy Performer of 2013" and "Hot Comic to Watch in 2013." He also landed showcases and pitch meetings with MTV, Comedy Central, and of course, his recording contract with Uproar Records.
"My idols include Richard Pryor and Bill Hicks. They both embody the authenticity," said Malone. "I really admire Hicks and the way he was able to talk so honestly about his family and his misery without missing the joke in all of it. It's really exciting to bring this to the stage. I feel like this is my most honest hour yet, and the material is full of my struggles with life's challenges that everyone can relate to," said Malone.
Malone is best known for two things: his "rubber face" and his relentless tour schedule. Combined with his blistering humor and irreverent views on life, love and personal tragedy Michael Malone is truly a force to be reckoned with in the comedy world.