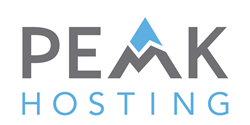 Portland, OR (PRWEB) March 17, 2015
Peak Hosting, the leading provider of Operations-as-a-ServiceSM (OaaS) managed hosting, today announced that Cloud Cover Music, the largest streaming-only music provider for retail and enterprise, has migrated to Peak Hosting's managed hosting solution to support growth and provide its customers with reliable music streaming around the clock. As a cloud-only company, Cloud Cover Music can offer its customers legal music with twice the features at half the price of competing solutions – with the 99.999% reliability it requires from its hosting provider. Cloud Cover Music selected Peak Hosting's OaaS solution because its dedicated hardware and 24/7 technical support ensures Cloud Cover Music's service is always up. Peak Hosting completed the migration in a record-setting three weeks to meet Cloud Cover Music's timeline.
Retail stores, restaurants, enterprises and more rely on music to reflect their brand and create the right atmosphere for their clientele to keep them coming back. Traditionally, these companies have had to download music to a hard drive or have CDs shipped to their location. Cloud Cover Music is disrupting this mature industry by providing its customers with a cloud-based streaming model that simplifies the distribution and management of fully licensed in-store music. The service is able to deliver higher music codec files and normalization techniques for superior sound, push marketing messaging that reaches target customers, and enterprise software level management that allows a corporation to control music easily at every location. Peak Hosting designed and built a hosting solution that met Cloud Cover Music's requirements for real-time data service and no downtime.
"When you're in the business of turning an industry on its head, your service has to work," said Jim Birch, Cloud Cover Music Founder and CEO. "As a cloud-only company, we're absolutely dependent on our hosting provider to keep our music delivery service up and running so that our customers always have a seamless experience streaming great music. Our previous hosting provider could not meet our requirements and when we needed to transition, Peak Hosting was able to complete the migration in three weeks to meet our deadline. The combination of its crack technical support team and dedicated hardware is the linchpin to our success, and we look forward to growing, secure in the knowledge that Peak Hosting is with us every step of the way."
"Cloud Cover Music is changing how business owners get their music the same way that Netflix changed how people get their movies," said Jeffrey Papen, CEO and founder, Peak Hosting. "As a cloud-only company, having a reliable hosting solution is absolutely critical to Cloud Cover Music's success, and it needed a quick migration path to a hosting solution that would give its customers' peace of mind that their music will always be available. When we ask at Peak Hosting, 'what's the most we can do?' we mean it. When Cloud Cover Music told us that they needed a hosting environment ramped up in three weeks, we rolled up our sleeves and did it."
Peak Hosting's Operations-as-a-Service offering provides customers with a complete technical operations department so they can focus on their business rather than spending time maintaining a data center. It includes everything from concept and design to build and execution to maintenance and ongoing support.
About Peak Hosting
Peak Hosting is more than a managed hosting company – since 2001, we've helped design, build, maintain and support some of the world's largest Internet properties, across every vertical. As an extension of your business, our technical-operations-as-a-service offering handles the 17 elements critical to running a data center. Our industry experts take care of everything but your code®, allowing you to concentrate on moving your business forward. When your business success depends on technology for its survival and you don't want to handle the internet plumbing, you need more than "just" a managed hosting company. You need Peak Hosting. For more information, visit http://www.peakhosting.com, contact sales(at)peakhosting(dot)com, or call (855) 901-7325 (PEAK).