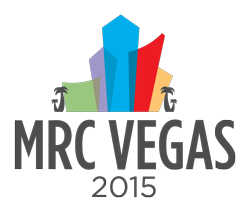 Cologne, Germany (PRWEB) March 17, 2015
cleverbridge, a global full-service ecommerce provider for software and cloud companies, announces it will be participating in two speaking sessions at MRC's 2015 Ecommerce Payments and Risk Conference to be held March 23-26 at the Aria Resort and Casino in Las Vegas. cleverbridge fraud prevention team leader Tim Russo will host a panel on "Building Your Best Fraud Team in an EBIT-Obsessed World" on March 25. Additionally, cleverbridge global fraud manager Tabitha Stang will present "Predictive Modelling to Reduce Manual Review" on March 26.
Joining Russo in the "Building Your Best Fraud Team in an EBIT-Obsessed World" panel on March 25 from 10:50-11:35 a.m. will be Brigette Korney, consumer fraud manager at Groupon, Grit Ruehling, team lead payment and fraud at insparx, and Markus Bergthaler, global director of programs and marketing at Merchant Risk Council (MRC). The panel will discuss proven strategies for staffing a risk department in less time — with fewer resources. Attendees will learn tried-and-true tactics for raising company morale through internal recruitment, attracting the very best external candidates and decreasing new hire training time by as much as 50 percent.
Stang will present "Predictive Modelling to Reduce Manual Review" on March 26 from 11:35 a.m. -12:15 p.m. She will explain how a predictive model can reduce screening rates while keeping fraud rates low. Stang will introduce steps to successfully implement a predictive model, managing company and team expectations, and her real-life experiences in the field.
Organized by the MRC, the Ecommerce Payments and Risk Conference is the largest professional development and networking event for ecommerce payments and fraud professionals in the Americas. With more than 1,000 plus attendees, from analysts and managers, to directors and vice presidents of leading global brands and small and medium sized enterprises, the conference is the place to gain insight into valuable industry trends, benchmarks and the latest payments and fraud solutions.
To learn more about cleverbridge, please contact inquiry(at)cleverbridge(dot)com or visit http://www.cleverbridge.com.
About cleverbridge
cleverbridge is a proven leader in ecommerce technology, services and expertise for global software and cloud companies that serve consumers and businesses. For more than 300 clients – including Avira, Corel, Dell, Malwarebytes and Parallels – cleverbridge is a true extension of their teams, understanding each client's billing models, markets, channels and specific ecommerce requirements. cleverbridge provides an unsurpassed customer experience so that clients can strategically leverage ecommerce to effectively build customer relationships and generate more revenue. Headquartered in Cologne, Germany, cleverbridge has offices in Chicago, San Francisco and Tokyo. For more information, visit http://www.cleverbridge.com.