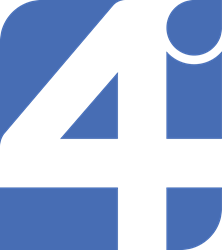 Valery brings all the right experiences in expertise as a mathematician and pragmatic practitioner who knows how to package analytics into solutions
DEERFIELD, IL (PRWEB) March 17, 2015
4i, a growth and foresight analytics firm dedicated to helping clients uncover new areas of growth and execute strategies to sustain growth long term, announced today the addition of a key team member, Valery A. Petrushin, Ph.D., who will help contribute breakthrough foresight analytics and solutions by leading 4i's Research & Development function.
"As 4i solidifies its role as the leader in growth and foresight analytics, we need to constantly think ahead to develop new analytics to address new growth questions and provide solutions to support 4i's predictive foresight analytics platform. Valery brings all the right experiences in expertise as a mathematician and pragmatic practitioner who knows how to package analytics into solutions," commented Dr. Eugene Roytburg, Managing Partner of 4i.
Dr. Petrushin joins 4i as Vice President and member of the firm's operations leadership team, specifically overseeing 4i's R&D function to help advance 4i's leadership in foresight analytics. He has more than 25 years of experience in applied research and R&D management across specialties including machine learning, data mining, business analytics, speech & video technology, search & navigation and probabilistic inference. He has worked with clients in a variety of industries including CPG, Retail, Telecom, CRM, Finance and Healthcare.
Dr. Petrushin has led a successful career, coming to 4i from Opera Solutions, LLP as Principal Scientist. Before then, he was Director of Analytics at The Nielsen Company for four years and earlier worked as Experienced Manager at Accenture (and former Andersen Consulting) for 10 years.
Moreover, he is a published author of two books titled Dialogue Systems (1987) and Expert-Tutoring Systems (1992) and editor of three books including Multimedia Data Mining and Knowledge Discovery, published by Springer in 2007. The owner of seven US patents, he is a prolific scientist, having published over 160 research papers. Dr. Petrushin is a Senior Member of the Institute of Electrical and Electronics Engineers (IEEE) and a recognized international expert on business analytics, data mining and machine learning. Prior to applying his skills to the private sector, he was a Research Scientist at the Georgia Institute of Technology for three years.
Dr. Petrushin holds his Ph.D. in Computer Science from the Glushkov Institute of Cybernetics in Ukraine, where he worked for over a decade as the Director of Laboratory before coming to the U.S. He earned his M.S. in Applied Mathematics from Kharkov State University in Ukraine. As 4i continues to grow and develop its data and analytics solutions for clients, it will look to Dr. Petrushin to help lead this effort of innovating technological offerings and best practices.
About 4i
4i's forward-looking, predictive foresight analytics driven approach helps clients uncover future growth opportunities, size future demand, develop successful growth strategies, and identify new innovations to succeed in tomorrow's marketplace. The company's foresight analytics have been proven over time to deliver consistently accurate results that help clients realize unparalleled growth opportunities. For more information on 4i, please visit http://4igrowth.com or contact Eugene Roytburg, Managing Partner at 847 964 9290 or at eugene.roytburg(AT)4igrowth.com.