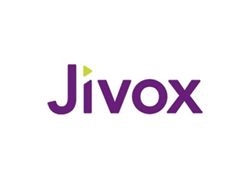 San Francisco, CA (PRWEB) March 17, 2015
Jivox, provider of the leading ad platform for data-driven dynamic advertising, today announced that Muh-Tay-Zik|Hof-fer, a highly-awarded full-service advertising agency, has exclusively selected the Jivox IQ Dynamic Ad Platform to produce and serve all its digital ad campaigns. After an extensive review of competing ad platforms, Muh-Tay-Zik|Hof-fer selected Jivox IQ because of its unique ability to dynamically render and deliver personalized ad experiences programmatically, a capability that Muh-Tay-Zik|Hof-fer believes represents the future of digital advertising.
"Relevance is soon to trump impressions as the critical metric for success, and the spoils of this new wave of personalized digital advertising will go to agencies that imagine differently, create differently, and distribute differently," said Eric Perko, Director of Media at Muh-Tay--Zik|Hof-fer. "With our ad serving powered by Jivox, Muh-Tay-Zik|Hof-fer is poised at the forefront of this opportunity, with unmatched creativity now paired with leading edge technology. The Jivox platform enables us to introduce our customers to this exciting frontier of personalized digital advertising."
Earlier this month, Muh-Tay-Zik|Hof-fer announced they had recently won Audi of America's social media business, as well as AAA's Northern California, Nevada, and Utah regional business.
"Personalized advertising is rapidly emerging in response to significant technology disruptions within the last few years, with programmatic, Big Data, and social media being the most impactful," said Diaz Nesamoney, Founder and CEO of Jivox. "Not surprisingly, creativity has lagged behind while we all struggle to wrap our heads around what is possible in this new era of data-driven, dynamic advertising. Muh-Tay-Zik|Hof-fer is a forward-thinking agency that clearly gets the idea that creativity and technology go hand in hand, and that the advertising campaigns of the future are going to be about personalizing messages for individuals across all screens and channels."
About Jivox IQ
Jivox IQ is a data-driven dynamic ad platform for creating and serving personalized ads across all screens. Jivox IQ is the first cloud-based ad platform that delivers all standard and rich media formats, including interactive banners, native ads, video, images, animations, content feeds, social media and dynamic content across all screens.
Jivox IQ is comprised of four core components:
1. A Data Engine that integrates external data with campaign metadata and analytics in real-time to drive personalization and simplify campaign management.
2. A Content Management System (CMS) that manages all creative assets and prepares them for personalized distribution across all screens.
3. An Integrated Ad Server that collaborates with the CMS and Data Engine to dynamically render and serve rich media ads all screens.
4. A Design Studio that eliminates the need for hand-coding and allows developers to create targeted, rich media ads within an intuitive design interface.
In addition to being first to deliver a true data-driven ad development and serving platform, Jivox also pioneered the use of self-service creative and production tools to enable personalized ads at scale without the complexities and error prone process of manual code development.
View all Jivox ad formats in action at: http://www.jivox.com/demoads
About MUH-TAY-ZIK / HOF-FER
MUH-TAY-ZIK / HOF-FER are Creatively Driven Professionals in the Industry Formerly Known as Advertising. Among the most awarded agencies in the world, MUH-TAY-ZIK | HOF-FER was named "Digital Champions" at SXSW, won "Best of Show" at the ANDYs, the Gold and Silver pencil at the One Show, "Site of the Year" at awwwards.com, the Gold Cube at the Art Director's Club, a Cannes Lion, Clio, AICP, and Communications Arts certificate of excellence. Advertising Age named the agency an "Agency to Watch," later named it a "Small Agency of the Year," recognizing agencies under 100 people. Then in 2014 MUH-TAY-ZIK | HOF-FER took home the gold trophy for "Small Agency of the Year" nationally, competing against shops of under 150 people. Their work has been written about in the New York Times, Le Monde, La Repubblica, Times of India, the Guardian, and covered by CNN, Huffington Post, and Mashable.
Clients include: AAA, Amazon, Audi, Gallo Spirits, Google, Golden State Warriors, HP, Netflix, Made in a Free World, and Zoosk. Founded by creative director John Matejczyk and director of strategy Matt Hofherr. John was formerly creative director at Goodby, Silverstein & Partners, BBH, 180, TBWA\Chiat\Day and Fallon. Matt was formerly President at Kirshenbaum & Bond West, and Director of Strategy at TBWA\Chiat\Day San Francisco.
About Jivox
Jivox enables the world's top advertisers and agencies to deliver personalized advertising across all screens. Our flagship product, Jivox IQ, is the leading data-driven dynamic ad platform. Its unique architecture enables customers to develop and serve data-driven dynamic ads in a wide variety of formats, including mobile, interactive, expanding, video, native and much more. Several hundred media companies and agencies today use Jivox for their most demanding creative campaigns, including College Humor, Crispin Porter & Bogusky, Federated Media, Digitas, Havas, Hearst, A&E Networks, Martini Media, Merkley + Partners, Razorfish, TVGla, Universal McCann, Videology and Wieden+Kennedy. Stop by our Ad Gallery at http://www.jivox.com to see our ads at work.