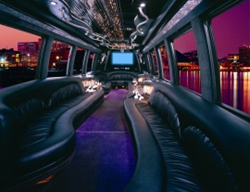 Royal Limo provides competitive prices that are affordable for most people.
Vancouver, BC (PRWEB) March 17, 2015
Royal Limo Company has recently announced the commencement of its Vancouver limousine golf tour that caters to some of the most scenic golf courses in Vancouver and its surrounding areas, offering its clients a memorable and fun-filled weekend. Making available luxurious amenities such as leather seats, complimentary water, drinks, AC, TV, DVDs and CDs, Royal Limo's lavish and fully furnished vehicles can hold up to 20 persons. The crew at Royal Limo provides recommendations on beautiful golf courses, famous restaurants and other sports to add to the excitement of the day.
"For the person who is looking to spend a day or weekend golfing, why not let Royal Limos take you to your destination," states a company representative. "Vancouver and the surrounding areas have some of the best golf courses and scenery in North America. Some of the most scenic golf courses in the province are located in Whistler, Kamloops, the Okanagan Valley and Kelowna. Some of the golf courses in Whistler also offer 3-4 day packages which are reasonably priced. There are plenty of restaurants and motels both in and around the golf courses should you wish to spend longer than a day. If you prefer a golf destination within a few minutes of downtown Vancouver, we recommend the Mayfair, Meadow Morgan Creek or Northlands golf courses."
Royal Limo provides competitive prices that are affordable for most people. The company also recommends booking an SUV or a party bus if the group of people going to a golf course is larger than 10 persons. This is because golf equipment occupies a lot of space.
About the Company
With a full fleet of luxurious vehicles for customers to choose from, Royal Limo is Vancouver's best choice for limousine and luxury vehicle rental. Royal Limo Vancouver services all the major cities of the Lower Mainland, and each vehicle features an array of luxury amenities for clients to enjoy. Rates are competitive and the service is excellent. More information is available at the phone number 604-727-0950 or on the website at http://www.royallimo.ca/.