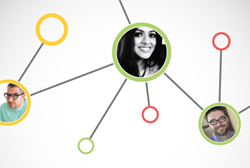 Coventry (PRWEB UK) 18 March 2015
Staff Turnover can be a notorious problem for Contact Centre leaders, so to help brands engage their Agents; Rant & Rave has put together 6 Top Tips for Employee Engagement in the Contact Centre.
The piece explores some of the most common complaints raised by Contact Centre Agents relating to their engagement with employers, and provides practical advice on how brands can overcome these problems and keep their employees happy and engaged.
The piece also goes into detail on how they can be used in real-life situations, using client success stories to show how some of the tips have worked for brands already using Rant & Rave's technology within their organisation.
From keeping employees in the loop about all business decisions, to sharing praise when Agents have done a good job and listening to their thoughts and ideas for improvement, these tips will help brands understand where they are going wrong, and what they can do to make sure that their Contact Centre Agents are as engaged as possible.
To read the full list of top tips for Engaging Employees in the Contact Centre, visit http://ravingcontent.rantandrave.com/employee-engagement-in-the-contact-centre
Find out more about how Rant & Rave's solutions can improve your Contact Centre Customer Experience.
About Rant & Rave

Rant & Rave (formerly known as Rapide) was launched in 2000 by Nigel Shanahan and is one of the UK's leading Customer Engagement specialists, counting half of the FTSE as clients.
Its multi-channel solutions let brands proactively communicate with and listen to the Voice of the Customer to manage and measure the Customer Experience. By providing solutions which are customer, not brand, centric Rant & Rave helps its clients to transform Ranters into Ravers and turn happy customers into lifelong advocates.
To find out more about Rant & Rave visit http://www.rantandrave.com.