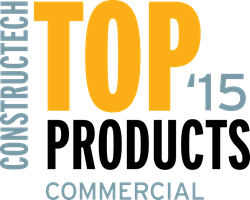 It's truly an honor to be recognized as a Top Product in our industry, but we really just take that as recognition that our system is helping a lot of General Contractors out there get the job done. - Dewayne Adamson
(PRWEB) March 17, 2015
Constructech Magazine announced the winners of the annual Top Product Awards last Tuesday. One newcomer to the list this year was Pantera Project Insight, which earned recognition as a Top New Product for Construction Project Management. Pantera Project Insight is collaboration between Metafuse, Inc., the developers behind the best in class project management system Project Insight, and Pantera Global Technology, best known for their Pantera Tools Bid Management platform. This is the second consecutive year that a Pantera product has been recognized as a top product, with Pantera Tools receiving honors in 2014 as the Top Product for Bid Management.
Peggy Smedley, Editorial Director Constructech Magazine, believes that the time is now for construction organizations to invest in technology stating "The commercial construction industry always finds a way to reinvigorate itself. We are at that point right now. So there is no better time than the present to consider how technology can help contractors stay lean and profitable as the market picks up."
Pantera Founder DeWayne Adamson was quick to point out that awards are nice, but putting out a product that customers truly embrace is what it is all about saying "It's truly an honor to be recognized as a Top Product in our industry, but we really just take that as recognition that our system is helping a lot of General Contractors out there get the job done."
The editors of Constructech Magazine cited the system's ability to coordinate project information and Pantera Project Insight's open API as key factors in its decision to name Pantera as a Top Product,
"It is all about the data. Pantera Project Insight gives construction professionals the tools to set up a project and send bid communications to team members and subcontractors. However, it is the ability to share the data through an open API that truly makes Pantera stand out above the rest."
DeWayne also mentions that, while Pantera Project Insight is the most comprehensive end-to-end solution on the market, it's only scratching the surface of its potential. "Pantera Project Insight isn't a complete product, at least not in my eyes, because I know that the things we're working on to enhance the system, will bring about a revolution in terms of usability and integration across all units in a construction organization."
Pantera's development teams are hard at work not only on improving the Pantera Project Insight platform, but also in the development of a brand new offering that may line them up for a potential Top Product Award three-peat in 2016.
About Pantera Global Technology
Pantera Global Technology, formed in 2009 by construction and technology veteran DeWayne Adamson, provides powerful bid, project, program, and risk management to the construction industry. Named a 'Top 20 Most Promising Construction Technology Provider" by CIO Review, the robust suite of Pantera products is quickly transforming the company into a major player in the Construction SAAS market.
About Project Insight
Project Insight is project and portfolio management software that helps small to medium sized organizations (1-1000 team members) centralize projects, balance resources, collaborate on project assets, enter time/expenses, track budgets and view real-time reports. Project Insight is used by IT, professional services, product development and advertising teams worldwide. Project Insight is offered in both cloud and on premise editions and is compliant with the PMBOK® Guide. To learn more, visit http://www.projectinsight.net or follow us on Twitter @ProjectInsight.
About Constructech Magazine
Constructech magazine is where construction and technology converge. The publication influences construction professionals to unleash the business value of technology. http://www.constructech.com