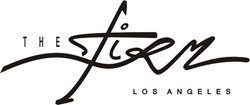 "We wanted to fill a void by creating a space with Beverly Hills elegance, decor, and cuisine in the Valley," expressed the Martins
Studio City, California (PRWEB) March 17, 2015
The Firm LA, will host "Simply Jazzy Wednesday's" held at XEN Lounge. XEN Lounge, the restaurant, bar and lounge is a venture of actor, writer, producer and entrepreneur Duane Martin and Tisha Campbell-Martin who were determined to bring a dynamic night spot with a strong culinary program to Ventura Blvd. Filling a long-overlooked niche for the industry professionals, celebrities, and locals alike to dine, socialize, and unwind. XEN Lounge, named after their son is located near a multitude of entertainment studios and just minutes away from Hollywood. The Martins envisioned a hybrid restaurant/lounge suitable for a wide range of occasions and high-end clientele. For more information, visit XEN Lounge
Attendees will be serenaded and sensually aroused by the sultry jazz vocals and contemporary jazz sounds of "Jessy J"
About "Jessy J"
Jessy burst onto the contemporary jazz scene in 2008, blending her love for Latin Rhythm and Jazz on her chart-topping, award winning debut album "Tequila Moon". Jessy earned the Radio & Records "Debut Artist Of The Year" award and "Contemporary Jazz Song Of The Year" by both R&R and Billboard for the title track which held the #1 spot on the charts for eight weeks. Jessy's had a gangbuster career, scoring back-to-back hits, #1 Song Of The Year and #1 Billboard Album in 2011.
Five years after making her debut she's back with her highly anticipated, self-produced albmum entitled "Second Chances", which features dynamic collaborations with Grammy Award nominated keyboardist-producer Jeff Lorber, Grammy Award winning guitarist Norman Brown, renowned bassist Jimmy Hasip (formerly of The Yellow Jackets) and legendary Joe Sample. For more information, visit jessyj.com
About The Firm LA:
The Firm LA exist to foster experiences that enhance business, networking, relaxation and learning in all aspects of business, arts and entertainment. The Firm LA has created a members program that caters to the top tier of Angelinos. For more information, visit http://www.thefirmla.com
Celebrities expected: Duane Martin and Tisha-Campbell Martin (Real Husbands of Hollywood), BET Angell Conwell (Family Time (Bounce TV) & The Young & the Restless (CBS), Edward "Grapevine" Fordham (Battlecreek) CBS, Jackie Christie (Basketball Wives LA), Marcello Thedford (The Game) BET, Trina McGee (Girl Meets World) ABC, Eltony Williams (If Loving You Is Wrong) OWN, Ian Verdum (Grey Anatomy), Greg Daniel (True Blood) AZ Marie Livingston ( EMPIRE), Santana Dempsey, DJ Bassassin, Bai Ling, Yuka Sano, and others. 3:00 doors open; 4:00 Promise Marks; Double-Platinum Global DJ Mr. Cee 7:00 "Jessy J". 3:30 Press Check-In; 4:00 Red Carpet
XEN Lounge, 10628 Ventura Blvd, Studio City.
Contact: Alexandria de Rossi (626) 415-6793 ext. 101 or (626) 993-6893 arderossi(at)thefirmla(dot)com
HAPPY HOUR: 4:00PM - 6:00PM PST
featuring NeoSoul Recording Artist Promise Marks
HEADLINER: "Jessy J"
SHOWTIME: 7:00PM PST
$20 ADMISSION/COVER
TABLE W/ BOTTLE SERVICE AVAILABLE
Disc Jockey: Double-Platinum Global Mr.Cee
For more information please contact the Media Relations Department at The Firm LA.
Contact:
The Firm LA Media Relations Department
Ph: (626) 415-6793
Fax: (626) 415-6793