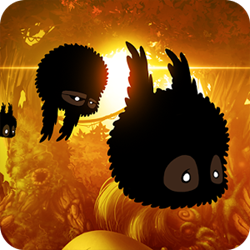 (PRWEB) March 19, 2015
The makers behind the exceptionally successful BADLAND game have distributed a new marketing tool highlighting the virtues of their award-winning app. Now enabled for Android* tablets powered by Intel® Atom™ Processors, the app brings all the otherworldly excitement right onto the high-definition screen.
The brief brings to life the remarkably creative details of the game, which invites users into an alternate reality. With lushly drawn graphics and fluid gameplay, the unique features of the game have made it enormously popular among seasoned gamers. With 100 single player levels, the app is loaded with trap doors, secret passageways, daunting stunts and eerie industrial intruders. Gamers can either team up or compete against each other, and the physics-based animation encourages players to adopt new skills.
The brief points out that the gaming community has waited with baited breath for a wider release of this immersive gaming experience and now, Android* tablet users can join in the adventure with improved performance.
About Frogmind:
Frogmind is a 100% indie mobile game developer that started as a two-man team. They believe in small teams, high production values and awesome games. For more information, visit: http://frogmind.com/
About the Intel Developer Zone
The Intel Developer Zone supports independent developers and software companies of all sizes and skill levels with technical communities, go-to-market resources and business opportunities.
To learn more about becoming an Intel® Software Partner, join the Intel Developer Zone.
Intel, the Intel logo and Intel Inside are trademarks of Intel Corporation in the U.S. and/or other countries.
*Other names and brands may be claimed as the property of others.
Copyright © 2015 Intel Corporation. All rights reserved.