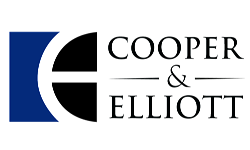 We agree with Judge Thapar's decision. We feel that our clients deserve the opportunity to present their case fully.
Columbus, OH (PRWEB) March 25, 2015
Trucking companies represented by Cooper & Elliott in cases against Pilot Flying J for alleged fraud, breach of contract, and negligent misrepresentation will be allowed to continue their lawsuits. Court documents state that U.S. District Judge Amul Thapar rejected Pilot Flying J's request to dismiss these claims (1).
According to court documents, requests by Jimmy Haslam (CEO of Pilot Flying J) and other executives to dismiss RICO conspiracy claims asserted against them in companion cases were also denied. (1)
Cooper & Elliott have issued a statement about the decision, "We agree with Judge Thapar's decision. We feel that our clients deserve the opportunity to present their case fully."
Pilot Flying J has already paid out nearly $85 million to settle an initial class action suit and another $92 million to the federal government that spared the company from criminal charges. (2) However, not all trucking companies allegedly damaged by Pilot Flying J were part of this initial settlement. (1)
These additional cases now move to the discovery phase, where the trucking companies can obtain emails and company documents from Pilot Flying J and require current and former employees and executives to give sworn testimony.
Cooper & Elliott has a long history of successfully representing small businesses against much bigger opponents. "The contingency fee based representation we offer has allowed many small companies to take action, even though they may lack the resources to pursue such a case," said Charles Cooper.
About Cooper & Elliott
Since 1995, civil litigation firm Cooper & Elliott has been helping individuals, families, and small business owners find answers to and recover from life's most tragic events. Cooper & Elliott has built a reputation for trying large, important, and complex cases, and the firm has helped its clients across the U.S. obtain hundreds of millions of dollars in jury verdicts and settlements, including some of the largest jury verdicts in Ohio. Representing individuals and families, the firm's practice areas include medical malpractice, wrongful death, serious injuries, civil rights violations, wrongful convictions, employment discrimination, products liability, and class actions. Representing small businesses, the firm's practice areas include contingency fee based breach of contract, fraud, and complex commercial and business litigation or arbitration. Learn more about Cooper & Elliott at http://www.cooperelliott.com.
Case Numbers and Courts of Record:
(1) In Re: Pilot Flying J Rebate Contract Litigation (No. II), Case No. 14-md-02515 filed in United States District Court for the Eastern District of Kentucky
(2) National Trucking Financial Reclamation Services, LLC et al. v. Pilot Corporation et al., Case No. 4:13-cv-00250 (United States District Court, Eastern District of Arkansas)