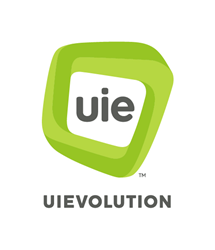 With UIE ExperienceManager™ 2.0, we've built upon our amazing platform to create something never seen before in the industry. The response has been incredible.
Miami, Florida (PRWEB) March 17, 2015
UIEvolution, Inc., a global leader in highly scalable connected device software solutions for Enterprise companies in the Cruise, Hospitality and Automotive industries, announces today the release of UIE ExperienceManager™ 2.0, an industry-leading platform for creating next-generation experiences on digital displays. Providing a unified solution for In-Room Entertainment, Digital Signage, Personalized Mobile Applications and Complete Business Management Tools, UIE ExperienceManager™ 2.0 provides even more opportunities for Enterprise customers to increase their brand identity and revenue opportunities.
UIE ExperienceManager™ is a cloud-based solution that allows you to connect with your customers and guests through a variety of content, ad messages and interactive features. The easy-to-use message creation and ad campaign management tool is designed to simplify message creation and deployment for your marketing department so they can focus on connecting with your customers, not on technology.
In its newest version, UIE ExperienceManager™ 2.0 has been deployed globally in the Cruise, Hotels and Retail environments. Upgrading is more rapid and simple, and installation into new environments has never been easier. The platform provides customized engagement options that deliver high impact guest experiences, services and messaging. In addition, it dramatically enhances how organizations attract and engage customers, guests and employees to elevate brand visibility and increase opportunities.
"We've had an amazing response to UIE ExperienceManager™ from our Enterprise customers," said Chris Ruff, CEO and president of UIEvolution. "They have enjoyed being able to provide their guests with next-generation experiences while not compromising on their own brand. With UIE ExperienceManager™ 2.0, we've built upon our amazing platform to create something never seen before in the industry. The response has been incredible."
"Every one of our customer's environment is unique, with very careful choices made to differentiate themselves in the marketplace," said Travis Beaven, Chief Product Officer at UIEvolution. "That is why we set out to create a solution that did not inject another brand or user experience into their property or store. We want to make these experiences fit seamlessly, with no compromises, to provide the best customer experience and engagement possible. UIE ExperienceManager 2.0 does just that and more."
New and improved features of UIE ExperienceManager™ 2.0 include:

Increased analytics and business intelligence that provide complete insight into your business
Simplified remote capabilities for quick installation and deployment, as well as ongoing management
Complete user management and workflow support, with change management and approvals
Advanced remote monitoring and endpoint reset for complete location autonomy
Open page creation tools that allow completely custom UI and design, without being forced into templates
Worldwide localization and accessibility support
Stronger animation, timing, motion tracking, layers and completely custom font support
Cloud-to-on-premise deployment and management support for complete flexibility
Improved HTML5 app insertion and SDK for third-party updates
Stronger integration for outside content management systems, third-party analytics and ad networks
Support for next-generation video and audio content, including Video On Demand (VOD), 4K Content, Steaming Internet Radio services and more
Does not require specific hardware and can be installed at any location and on any screen type
Support for connected engagement services like Bluetooth Low Energy/Beacon technology, Wi-Fi locationing, Augmented Reality and NFC
Is not limited to an IP environment and can run in COAX or legacy environments that do not require a heavy infrastructure investment
"In today's rapidly emerging digital display market, companies are searching for ways to quickly and cost effectively engage with their customers, setting themselves apart in the area of overall Guest Experience," said Jared Corzine, Director of Products at UIEvolution. "They are also looking for ways to unify their digital strategies, which often includes data stored in many areas and with many tools. With UIE ExperienceManager™ 2.0, UIEvolution gives our customers even more capabilities to powerfully manage dynamic content as easily as they would on their own blog."
UIE ExperienceManager™ is part of UIEvolution's Guest Evolution™ platform, a world-class connected screen solution that connects digital experiences, one screen at a time. The update to the award winning platform only continues to build upon UIEvolution's ability to provide interactive solutions for multiple vertical markets, including Retail, Restaurants, Hospitality, Digital Signage, Medical, Casinos, Transportation and more. UIEvolution has proven success working with Enterprise clients throughout North America, Asia and Europe in the hotel and retail industries and is active in HTNG.
About UIEvolution
UIEvolution is a vertical cloud Software-as-a-Service (SaaS) provider specializing in highly scalable connected device software and solutions across a broad range of markets, including Automotive, Cruise, Hotel, Retail and more. We believe that technology and connectivity should enhance and never distract from life experiences. From our inception in 2000, we have said - The User's Experience Matters. And, now for nearly 15 years we have made software and provided services that deliver this vision. Headquartered in Seattle with offices in Tokyo and Detroit, UIEvolution has a proven track record with clients like Toyota, Lexus, Carnival Cruise Lines, Samsung, AT&T, Microsoft, Disney, Mitsubishi and Panasonic. http://www.uievolution.com