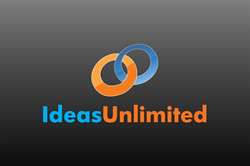 We place top-quality resources on your projects. Once you send us your requirements, we send top-quality choices to select from straight from your inbox
Rosemount, Minnesota (PRWEB) March 19, 2015
For any business out there, be it small or large, the significance of top quality talent cannot be stressed on enough. With the business world becoming increasingly dynamic, it has become integral for business owners to obtain human resource that allows the businesses to stay competitive and obtain an edge over its rivals. However, most of the times, this is easier said than done. With tight budgets and limited time, business owners cannot afford to have an internal human resource department to find the right set of talent for their companies. Fortunately, with Ideas Unlimited, business owners can finally outsource management, as well as human resource, needs without having to spend a lot of money. From providing virtual and marketing assistants to detailed timesheets and screenshots of the assistants, Ideas Unlimited now offers all the benefits of outsourcing and cost cutting.
Ideas Unlimited – Locating and Delivering the Best Match
The founder of Ideas Unlimited quotes "It is imperative to place top-quality resources on projects. Once Ideas Unlimited receives human resource requirements, top-quality choices are sent straight to the inbox". He adds, "Ideas Unlimited manages everything from top to bottom and offers businesses the opportunity to view screenshots, timesheets, and in-depth reports by the company's monitoring software without any costs".
Today, businesses tend to be too busy with management and administrative problems. Thus, the solution then is to somehow outsource these issues to a third party and concentrate more on doing business. Though, this is easier said than done. Outsourcing, for all its benefits, can often be expensive with consultancy firms charging huge amounts. Fortunately, with Ideas Unlimited, business owners can finally outsource human resource needs and find the best talent without spending too much money.
Ideas Unlimited helps businesses find talent that can manage:

Customer Support
Technical Support
Bi-Lingual Support
The company also helps businesses find and manage the best:
General Virtual Assistants
Medical Virtual Assistants
Real Estate Virtual Assistants
Online Marketing Assistants
Technical Virtual Assistant
Personal Virtual Assistants
Ideas Unlimited - Variety of Talent under One Roof
While Ideas Unlimited isn't the only online business management service provider out there, it is the variety of services provided coupled with the professional knowledge of the staff that makes Ideas Unlimited one of the best options out there. Ideas Unlimited seeks to provide a complete solution to businesses by allowing businesses to track its assistants as well.
To help businesses monitor and track its virtual employees, Ideas Unlimited offers the following services and tools without additional costs:
Advanced Reporting
Timesheets
Screenshots
Dashboard
Activity Level
Time Tracking
In addition, the candidates provided by Ideas Unlimited are trained to take up different positions such as an online marketing or simple administrative work. But this is only a small part of what the company has to offer. For businesses looking to outsource their management tasks, Ideas Unlimited offers to take care of all possible issues in addition to providing monitoring services.
About Ideas Unlimited
With the goal of providing lasting business solutions, Ideas Unlimited takes great pride in offering top quality talent to businesses around the globe. Claiming to provide all services that a business might require from hiring to management and so on, Ideas Unlimited aims to provide a complete solution to businesses. Striving for quality, Ideas Unlimited provides candidates that are highly qualified professionals with experience and knowledge of what is required to make businesses prosper and grow. For more information on how to outsource human resource needs and find top quality talent at the most cost effective rates, visit http://ideasunlimitedonline.com/.