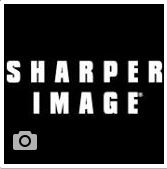 "The results have been phenomenal. We are excited to be offering SmileCareClub, a completely new product to the market, that resonates with our customers and complements the Sharper Image brand."
Farmington Hills, MI (PRWEB) March 17, 2015
Cutting-edge cataloger and web retailer Sharper Image continues to build upon its reputation of being first to market with one-of-a-kind products customers love. Joining a roster of air purifiers, massage chairs and wireless speakers is the introduction of SmileCareClub, a direct-to-consumer, at home teeth straightening system that uses invisible aligners. Since mid-2014, Sharper Image has been successfully selling the SmileCareClub $95 evaluation kit, which has earned a place in the iconic catalog.
Sharper Image Director of Marketing Sam Grossman says, "We agreed to test SmileCareClub on our web site because it's a dropship item with healthy margins. We're always cautiously optimistic when we introduce first to market items, but the results have been phenomenal. We then tried SmileCareClub in the catalog, and it's more than earned a permanent place in the catalog going forward. We are excited to be offering a completely new product to the market that resonates with our customers and complements the Sharper Image brand."
How it Works
The customer uses the evaluation kit to take impressions of his or her teeth. These impressions are then used to fabricate custom invisible aligners that help straighten and whiten teeth. SmileCareClub matches up patients with its nationwide network of dental professionals to remotely prescribe and oversee treatment. The company is able to save the consumer up to 70% by offering virtual treatment and cutting out in-office visits.
About SCC
SmileCareClub was founded in 2013 to provide everyone with an affordable and convenient way to achieve a perfect smile. Orthodontic dental partnerships were established with some of the largest and most respected labs in the country. The orthodontic labs have decades of experience in creating orthodontic appliances, having treated thousands of patients with their invisible aligner systems. SmileCareClub is a member of the American Academy of Cosmetic Dentistry. For more information, please visit http://www.smilecareclub.com, become a fan at http://www.facebook.com/smilecareclub, and follow @SmileCareClub on Twitter and Instagram.
About Sharper Image
SharperImage.com offers consumers an engaging way to find the latest home electronics, air purifiers and other lifestyle products. Designed to be the ultimate shopping experience, our web site is both state of the art and easy to use, with informative video clips, customer product ratings and reviews, convenient order tracking and access to real-time, toll-free customer support.
SharperImage.com continues the tradition of fun, innovation and excitement that Sharper Image originated in 1977. Please continue to visit our site and follow us on social media for the newest products, trends and special offers.