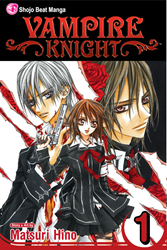 ComiXology is widely enjoyed by many avid comic and manga readers, and the addition of this substantial library of Hakusensha titles will give fans an even larger array of content to enjoy with all the flexibility and ease of use the digital format offers
San Francisco, CA and New York, NY (PRWEB) March 17, 2015
VIZ Media, LLC (VIZ Media), the largest publisher, distributor and licensor of manga and anime in North America, and comiXology have announced the latest substantial addition of new VIZ Media manga titles to the revolutionary cloud-based digital comics platform. More than 385 volumes are available now on comiXology.com and on the comiXology app for Kindle Fire tablets, iPad, iPhone, Android and Windows 8-based devices.
The new English manga volumes span 36 acclaimed series and offer a wide variety of fan-loved action, comedy, and shojo romance titles. New volumes for scores of other continuing series also are added to comiXology each week as part of VIZ Media's regular digital manga update schedule. Please visit http://www.comixology.com for more information.
The new VIZ Media titles featured in this update are all published in Japan by Hakusensha, Inc., one of Japan's most prominent publishing companies and renowned for offering a wide array of award-winning shojo manga series in addition to other genres. This latest comiXology content update expands the VIZ Media manga catalog on the platform to more than 1,500 volumes across more than 220 different series. Readers can enjoy all of these acclaimed releases using comiXology's Manga Fixed Format, which enables a dedicated right-to-left full-page reading experience and the highest page resolution currently available.
"ComiXology is a service that is widely enjoyed by many avid comic and manga readers, and the addition of this substantial library of Hakusensha titles will give these fans an even larger array of content to enjoy with all the flexibility and ease of use the digital format offers," says Eric Eberhardt, VIZ Media's Director of Digital Marketing. "We look forward to continuing our relationship with the comiXology platform, and invite readers to enjoy the massive selection of VIZ Media manga content that is now available!"
New and notable VIZ Media manga series now available on comiXology include:
LIBRARY WARS: LOVE & WAR Vols. 1-12 • Rated 'T' for Teens •
Complete Series
In the near future, the federal government creates a committee to rid society of books it deems unsuitable. The libraries vow to protect their collections, and with the help of local governments, form a military group to defend themselves – the Library Forces!
SKIP BEAT! Vols. 1-33 • Rated 'T' for Teens • Continuing Series
Kyoko Mogami followed her true love Sho to Tokyo to support him while he made it big as an idol. But he's casting her out now that he's famous! Kyoko won't suffer in silence--she's going to get her sweet revenge by beating Sho in show biz!
PLEASE SAVE MY EARTH Vols. 1-21 • Rated 'T+' for Older Teens •
Complete Series
Are the woes of the present meant to be endured for the promise of a better future or to atone for past wrongs? In a captivating epic of love, fate and faith, seven young people must struggle with this spiritual puzzle as their alien past lives threaten the future.
OTOMEN Vols. 1-18 • Rated 'T' for Teens • Complete Series
Asuka Masamune is a guy who loves girly things – sewing, knitting, making cute stuffed animals and reading shojo comics. But in a world where boys are expected to act manly, Asuka must hide his beloved hobbies and play the part of a masculine jock instead. Can Asuka ever show his true self to anyone, much less to Ryo Miyakozuka, the girl that he's falling for?
OURAN HIGH SCHOOL HOST CLUB Vols. 1-18 • Rated 'T' for Teens • Complete Series
In this screwball romantic comedy, Haruhi, a poor girl at a rich kids' school, is forced to repay an $80,000 debt by working for the school's swankiest, all-male club – as a boy! There, she discovers just how wealthy the six members are and how different the rich are from everybody else...
VAMPIRE KNIGHT Vols. 1-19 • Rated 'T+' for Older Teens • Complete Series
Cross Academy is attended by two groups of students: the Day Class and the Night Class. At twilight, when the students of the Day Class return to their dorm, they cross paths with the Night Class on their way to school. Yuki Cross and Zero Kiryu are the Guardians of the school, protecting the Day Class from the Academy's dark secret: the Night Class is full of vampires!
With over 50,000 comics, manga, and graphic novels from more than 75 publishers, comiXology offers one of the biggest selection of digital comics in the world. ComiXology's immense catalog and cinematic Guided View reading experience makes it the best digital platform for comic, manga and graphic novel fans worldwide. Fans can discover favorite comics, manga and graphic novels at comixology.com and also try the comiXology app available on all major mobile platforms.
For more information on manga titles available from VIZ Media, please visit http://www.VIZ.com.
About VIZ Media, LLC
Headquartered in San Francisco, California, VIZ Media distributes, markets and licenses the best anime and manga titles direct from Japan. Owned by three of Japan's largest manga and animation companies, Shueisha Inc., Shogakukan Inc., and Shogakukan-Shueisha Productions, Co., Ltd., VIZ Media has the most extensive library of anime and manga for English speaking audiences in North America, the United Kingdom, Ireland and South Africa. With its popular digital manga anthology WEEKLY SHONEN JUMP and blockbuster properties like NARUTO, BLEACH and ONE PIECE, VIZ Media offers cutting-edge action, romance and family friendly properties for anime, manga, science fiction and fantasy fans of all ages. VIZ Media properties are available as graphic novels, DVDs, animated television series, feature films, downloadable and streaming video and a variety of consumer products. Learn more about VIZ Media, anime and manga at http://www.VIZ.com.